24
7
BTC
Bitcoin News Search
1 News - 247 News - 247 Bitcoin - 1 Search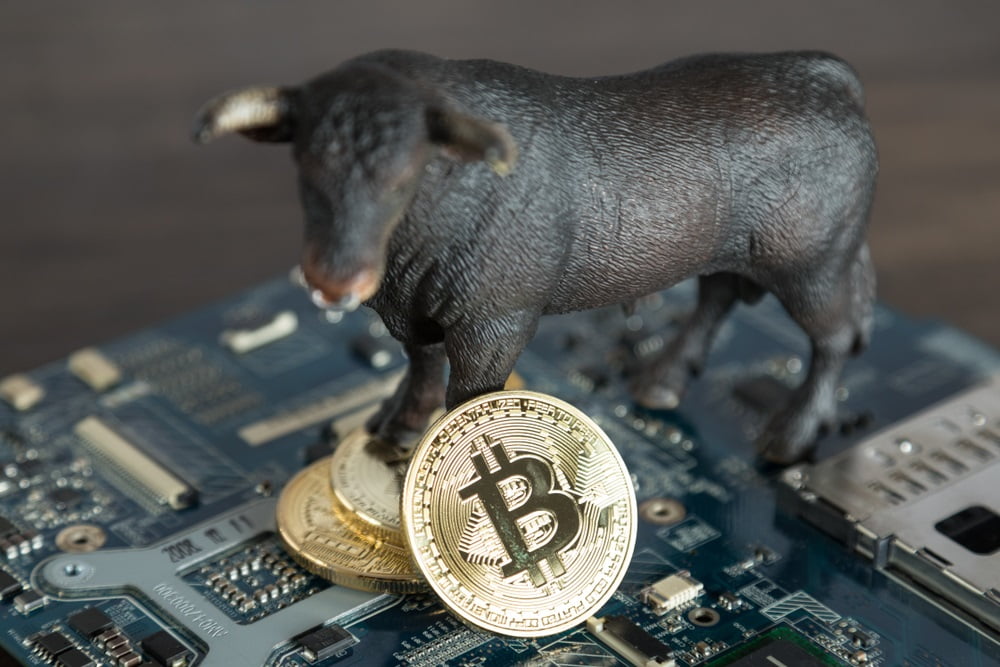 If you ignore all the fundamental and infrastructure developments of 2018 and focus on price alone, 2018 looks like one of the worst for the number one digital asset. The Bitcoin price began the year at close to $14,000, having just started to crash from its recently set all-time high.
Fast forward twelve months and what many dismissed as nothing but a blip on the way to the proverbial "moon" has revealed itself to be a fully fledged bear market. Now, sitting at around $4,000 and at the curtain call of the shocker that was 2018, many connected to the Bitcoin space are starting to look forward to what 2019 in store.
Bitcoin Price: The Bearish Case
We'll start with what is certainly the most pessimistic and bitter Bitcoin price prediction – that of Bitcoin Cash Satoshi's Vision supporter, Calvin Ayre. The gambling 57-year-old iGaming entrepreneur, who often Tweets pictures of himself with girls that look young enough to be his granddaughters, is so passionate about the particular flavour of Bitcoin Cash championed by himself and Craig Wright that he believes it will usurp all Bitcoin's market capitalisation, resulting in a Bitcoin price of $0.
The billionaire spoke to the UK's Express newspaper earlier this week:
"I'm afraid I am predicting it to go to zero value as it has no utility, it does not do anything and they intentionally are anti-scaling… Bitcoin, the technology and economic model, are alive and well with Bitcoin SV (Satoshi Vision) and is going to have an amazing year."
Whilst there are many folk who share the same opinion as Ayre on where the Bitcoin price is heading, few naysayers have been bold enough to set a date. Back in June of this year, perhaps crypto's biggest pessimist Nouriel "Dr. Doom" Roubini stated:
"Blockchain is the most over-hyped — and least useful — technology in human history… No asset class in human history has ever experienced such a rapid boom and total utter bust and implosion."
In terms of a price call, Roubini claims that "in due time" Bitcoin will be worth "close to zero".
Bitcoin Price: The Bullish Case
Of course, not everyone is as pessimistic as Roubini and Ayre about the prospects of BTC going forward. There have been many recent examples of industry insiders making bullish price calls too. These have largely come from familiar names.
First is Mike Novogratz. The Galaxy Digital CEO and founder has made many previous price calls with varying degrees of accuracy. His latest states that the Bitcoin price will see its all-time high once again before the end of 2019.
Similarly, the Chief Creative Officer of BitPay, Sonny Singh, believes that Bitcoin should reclaim its former $20,000 price tag before the end of the year.
Even more bullish than Novogratz and Singh are Fundstrat executives Tom Lee and Sam Doctor. According to a report in the UK's Express newspaper, the two have stated that a Bitcoin price of $36,000 during 2019 is realistic to expect.
Presumably, this will require institutional capital inflows, which are rapidly being made more feasible by various trading desks launched by massive names in the global finance industry, as well as crypto custodial solutions tailored towards the planet's wealthiest money managers.
Finally, offering a much more measured response is David Thomas. The director and co-founder of digital asset brokerage GlobalBlock stated that institutions remain hesitant about taking up positions in crypto.
In making his own prediction, Thomas draws on previous price performances during similar market crashes in Bitcoin. He states:
"If we look at previous trends it takes on average around 67 weeks for bitcoin to recover and proceed to new all-time highs… If you follow this logic, then bitcoin would be heading towards US $20,000 in the second quarter of 2019."
Before you get too excited though, Thomas does not believe this will be the case the case this time. For the GlobalBlock founder, we still have a "bruised investor base after this year". He therefore reined in his 2019 price call:
"With positive news, ETFs and regulation, we believe bitcoin will recover to the US $8000 to $10000 levels during 2019 which given where it is today would on balance be a decent year."
Recommended Reading: John McAfee Ups His 2020 Prediction to $1,000,000/BTC
Featured Image from Shutterstock.