Near Protocol has been rated as a highly promising cryptocurrency for the current year, owing to its relentless efforts towards strengthening its position in the vast world of blockchain technology. One may wonder, what exactly is Near and what sets it apart? To delve deeper into this topic, please refer to the following article for a comprehensive analysis of this cryptocurrency.
What is Near Protocol?
The Near Protocol operates on a blockchain platform that utilizes a Public Proof of Stake and Sharded mechanism. This mechanism allows the Near Protocol platform to be community-driven, with low costs and high scalability, similar to cloud-based platforms. This characteristic facilitates the creation of decentralized applications by developers. Near Protocol is not a specialized blockchain but rather a layer designed and built independently to support the Open Web. For assets with high value, such as identity and money, Near Protocol has sufficient security and performance to manage them effectively.
The Dapp ecosystem of Near Protocol is currently being viewed as a formidable competitor of Ethereum, owing to its focus on developing and refining user and developer-friendliness. Near's major strength lies in its low transaction fees (over 10,000 times lower when compared to Ethereum). Furthermore, it is compatible with EVM (built on the development of Aurora, making it easy for Dapps to migrate from Ethereum to Near Protocol).
Alexander Skidanov and Illia Polosukhin are the primary co-founders of Near Protocol, with Alexander Skidanov bringing extensive software development experience from his previous tenures at Microsoft (2009) and MemSQL (2011), where he held various senior software developer and technical director roles. Illia Polosukhin also boasts over a decade's worth of professional experience, including a stint as Technical Director at Google (2014). Together, Alex and Illia founded the Near Protocol protocol in June of 2017. The project was subsequently completed with contributions from over 200 collaborators with experience at major technology companies such as Facebook, Microsoft, Google, and Consensys, among others.
The salient features of the Near Protocol are noteworthy and distinctive in nature
System Design
Near Protocol possesses a distinct platform and structure that has the capability to address issues with automated system design and develop decentralized applications (Dapps) with scalability and practicality. It is particularly notable for its governance mechanism, which remains timeless due to continuous protocol development. With the incorporation of a new consensus algorithm and a Sharding architecture. The project's community-operated cloud infrastructure can achieve high-level design objectives as it expands.
Near's technologies
Sharding: The purpose of constructing this system is to distribute computation across multiple parallel segments.
Consensus: In order to achieve consensus across all nodes, a new algorithm, namely Nightshade, has been utilized.
Staking selection & Game theory: By employing a randomized process, individuals known as stakers are able to participate in a secure verification procedure, achieving optimal allocation of space among parties involved, while also incentivizing good behavior through the opportunity to receive rewards for performing positively.
Randomness: The randomizing mechanism utilized by the system may consistently pique the curiosity of Near's users and investors with regards to the unpredictable forthcoming changes.
Near's ecosystem
Stablecoin
This particular cryptocurrency boasts an exceptional level of stability, seldom affected by market fluctuations that often result in price volatility. As a result, it is considered a safe and secure way to swap tokens once a closure of profit or loss has been completed. Moreover, it serves as a key indicator of the ecosystem's possession of a multitude of stable asset resources.
Presently, the stablecoins available on Near include DAI, USDT, and TUSD. Additionally, there are predictions that several other custom stablecoin types will be released on the Near ecosystem through Oin Finance, the decentralized multi-chain stablecoin issuance protocol. At present, the liquidity of stablecoins on Near has not yet reached significant levels, owing to the fact that users primarily migrate from Ethereum to Near Protocol.
AMM
One of the prominent AMMs on the Near Protocol is Ref Finance, which stands out due to its innovative product features. For instance, trading can be facilitated between pools in a single transaction through a smart contract that can hold multiple pools. Additionally, the LP fee can be customized for each pool, such as higher fees for tokens that are prone to devaluation and have lower liquidity. Overall, Ref Finance offers versatile options and tools that cater to specific market demands and preferences.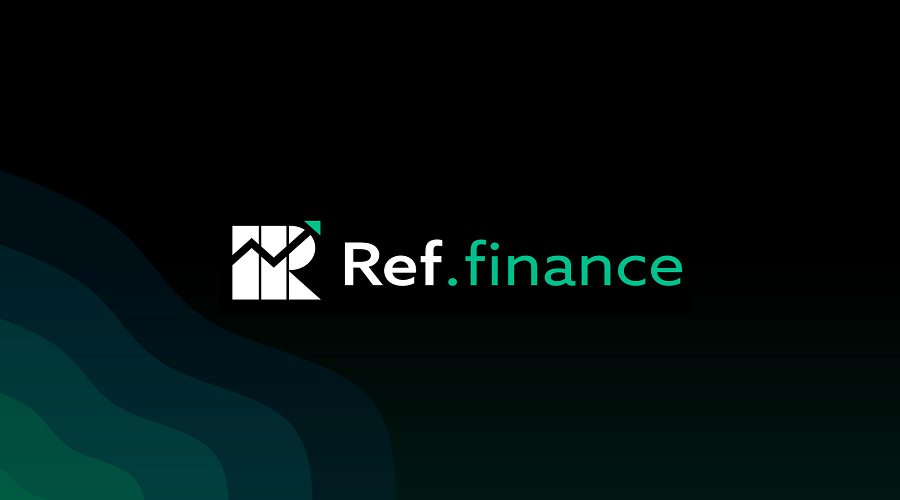 Oracle
Near Protocol boasts several reputable Oracles such as Chainlink, Band Protocol, and Flux Protocol. Among these, Chainlink is primarily focused on offering real-world data to smart contracts on blockchains. With over 700 partners, it has the largest network of collaborators. Band Protocol is a cross-chain decentralized oracle project that allows smart contracts to connect while aggregating external data sources and APIs deemed unreliable. Lastly, Flux Protocol provides smart contracts with secure access to economic data from various oracle aggregators across chains. The project has obtained significant investments from leading investment funds such as IOSG Venture and Coinbase Venture, amounting to $10.3 million.
IDO Platform
NearPad
Nearpad is a financial platform that incorporates DEX Aggregator, Launchpad, and Yield Aggregator. The ultimate goal of Nearpad is to transform the way developers and communities access financial tools, enabling them to raise capital, optimize profits, and manage assets more efficiently. Nearpad allows the community to have complete control over the funds and public reserves used within the ecosystem. This platform is the first protocol to be DAO-led on Aurora.
Skyward Finance
This Launchpad, which utilizes an open-source code, is capable of allowing projects to begin token distribution without requiring liquidity. Its aim is to provide mechanisms for distributing tokens through real-time auctions (based on decentralized community access), implementing measures against price manipulation, synchronizing, and front-running attacks.
NFT Marketplace
Mintbase
This is a trading and NFT issuance platform whereby individuals can create verified digital assets across multiple blockchains, even with minimal technical expertise.
Paras
The NFT Paras market focuses on digital collections. The project has made significant strides since typical collections were entered into the virtual space. Paras originated as a digital art card (inspired by transaction cards in the 1980s world with bulletproof and perpetual existence capabilities). This market is gradually diversifying assets and creating unique experiences across various industries.
GameFi
OP Games is a prominent platform of Near that was established in 2018 with a group of game developers from the Philippines, utilizing the OP protocol. Through OP Games, players can access HTML5 games, compete, and purchase NFTs (OP). The protocol used in OP Games allows developers to easily establish a more sustainable and feasible model, providing better experiences when compared to Web 2.0 platforms. The aim of this project is to position itself as the center of Web 3.0 gaming, where players, developers, and game owners can harness the potential of the platform, develop the community, and propagate benefits to all stakeholders.
EVM
Aurora is the primary Ethereum Virtual Machine (EVM) of Near Protocol that strengthens and attracts users and investors to Near. It is designed to offer developers a convenient solution for operating applications on a platform compatible with Ethereum. Aurora features high compatibility, security, throughput, scalability, and low costs. These attributes make it a reliable option for developers to easily operate their applications on the Near platform.
What is Coin Near?
Near coin is a cryptocurrency created by Near Protocol and was introduced to the market in 2020. Compared to Ethereum, it offers several improvements. Of the approximately 1 billion NEAR coins created, 12% have already been sold within the community. This cryptocurrency can be stored in various digital wallets such as Ledger, Trust Wallet, Trezor, Metamask, among others, and is available on most current trading platforms.
Near has a promising potential for growth in its future
Near has been evaluated as a promising cryptocurrency with significant potential for development and growth in the future. However, assessing Near's true potential cannot be determined solely by monitoring the price fluctuations on the market.
In October 2020, one unit of Near had an initial price of approximately $1.2 upon launch. Subsequently, Near experienced various ups and downs in value, with a price of $1.3 at the end of 2020, $7 in March-April 2021, $1.5 in July 2021, and $10 at the beginning of September 2021. Presently, the price of Near stands at $10.32 with a total market capitalization of $7,025,368,783 (according to Coinmarketcap).
These fluctuations are actually caused by the influence of Bitcoin rather than inherent factors of Near coin. Thus, upon initial observation of the chart, one may not find it attractive for investment. However, the potential of this coin heavily depends on the underlying platform it operates on, Near Protocol. As such, certain analyses may suggest that:
The ecosystem of Near Protocol boasts a considerable breadth and diversity, containing numerous projects with promising growth potential.
The Near Protocol has been engineered with advanced technology. As previously mentioned, Near's platform incorporates a wide range of features, including Sharding, Stake & Election, that not only make the platform user-friendly and accessible to various individuals but also possess the ability to authenticate data quickly, accurately, and efficiently. Moreover, Near's platform exhibits high compatibility with other Proof-of-Stake networks and boasts low usage fees.
The team at Near Protocol comprises of strong partners, developers, and investors, which is an important factor to consider when analyzing the potential of a platform or coin. Among Near's list of partners, collaborators, and development team, many highly-skilled engineers, winners of the International Collegiate Programming Contest, and highly-qualified professionals are included, such as Illia Polosukhin, Alex Skidanova, A16Z, Coinbase Ventures, Libertus Capital, and more.
The potential for growth in Near Protocol, based on its features and promising projects, has led analysts to highly regard the Near token.
What is  Near's challenge?
Any potentially viable cryptocurrency inherently harbors challenges for its growth. For Near coin, the challenges lie in the fact that its platform has not yet made significant breakthroughs, leading to investment hesitation and uncertainty in making major decisions. Additionally, Near's governance is still in its early stages, with only verified individuals able to vote on proposals, and 35% of the token supply being held by insiders and administrators on the chain, creating certain difficulties in making centralized decisions for the platform. Lastly, as mentioned above, Near's price changes continue to be influenced by Bitcoin and other cryptocurrencies, and it has yet to showcase any remarkable surges in value on its own.
Should invest in Near coin?
The crypto market and blockchain world offer vast opportunities for profit, but at the same time, it poses significant risks that need to be carefully evaluated before investing. The potential for development of Near coin along with the Near Protocol platform is undeniable. Accordingly, if one perceives the prospects in Near, investing with a small capital and monitoring the upcoming trends and developments of Near would be wise. However, with the previously analyzed challenges, one should exercise caution when investing and avoid recklessly investing significant sums without a solid foundation of knowledge.
Based on the information and analysis provided above, it is hoped that the readers have acquired a comprehensive understanding of what Near cryptocurrency entails and whether investing in this coin is advisable or not. May the readers succeed in their investment strategies.