Inquiring about the ecosystem of StarkNet crypto, we seek information on its various components and current development phase. Furthermore, we are interested in exploring investment opportunities and making projections for the future prospects of the StarkNet ecosystem.
What is StarkNet Crypto?
StarkNet, which is a ZK-Rollup layer 2 solution of Ethereum, enables any dApp to operate, run, and scale without restriction, without compromising the aggregation and security capabilities of Ethereum. This is made possible due to the dependence of StarkNet on the STARK system – a technology developed by StarkWare.
The StarkNet contract and operating system were composed using the Cairo programming language, which supports the implementation and scalability of Dapps and smart contracts, regardless of the business logic involved.
The StarkNet product and revenue
Products of StarkNet
StarkNet offers notable products such as Cairo, SHARP, VeeDo, StarkEx, StarkNet, and StarkGate.
StarkEx: Starkex pertains to a customized version of Starknet, tailored to cater to Trading (Specific L2), whereas Starknet represents a comprehensive and permissionless decentralized ZK-Rollup version.
Cairo: Cairo is the commonly used general-purpose programming language for both Starkex and Starknet which powers all the protocols and dapps built on these platforms. It should be noted, however, that Cairo is not compatible with EVM and this could pose significant challenges for developers.
SHARP: SHARP is a system which enables the accumulation of a collection of distinct Cairo Programs with the purpose of producing a proof for each of them. The proof is subsequently uploaded onto Ethereum where it undergoes verification by a STARK verifier. This in turn lowers the gas fee incurred during transactions.
VeeDo: The VeeDo feature utilizes trustless randomness, supported by the STARK technology, which allows for verification. This feature is analogous to the VDF system of Chainlink.
StarkGate: The bridge has been developed by the StarkNet team, and it is called the Starkgate. It enables users to transfer assets between StarkNet and Ethereum, as well as other layer 2 solutions like Polygon, Arbitrum, and Optimism.
StarkNet's Revenue
The revenue generated by StarkNet is derived from transaction fees within the StarkNet network as well as the frequency of usage of StarkGate by users to participate in the ecosystem. At present, the number of transactions on StarkNet fluctuates between 1,000 to 4,000 per day, with transaction fees ranging from 0.2 to 1 USD per transaction.
Furthermore, should users opt to transfer assets through StarkGate, transaction fees amounting to 20 USD will be charged for Ethereum while 10 USD will be applied for other layer 2 platforms. It is important to note that these fees are subject to change without prior notice.
Starknet

Ecosystem
DEX
The projects pertaining to DEX on the StarkNet ecosystem encompass:
Starkswap: A decentralized exchange (DEX) established on StarkNet is anticipated to launch its alpha testnet during the first quarter of 2022.
Jediswap: At present, the project has officially launched its mainnet and has successfully accumulated a Total Value Locked (TVL) of 4.1 million USD.
mySwap: This is a Decentralized Exchange (DEX) deployed on the StarkNet, boasting a Total Value Locked (TVL) of 2.1 million USD
Zigzag: A decentralized exchange (DEX) has been constructed on the StarkNet platform, functioning with an orderbook mechanism.
Lending
The lending projects pertaining to the StarkNet ecosystem encompass:
zkLend: Currently, the lending project in the form of a money-market on StarkNet has not released any product to users and has not yet launched a testnet.
The lending sector serves as a crucial element within any financial ecosystem, as it enhances the effectiveness of the capital held within said system. The presence of lending activity paves the way for the development of numerous future applications, such as derivatives and farm leverage, within this relatively nascent arena of financial operations.
The infrastructure
The projects related to infrastructure on the StarkNet ecosystem encompass:
Bridge: Several bridges, including Suez, Qasr, and Kubri, are currently being developed and tested on the StarkNet platform in order to facilitate the transfer of cryptocurrency.
The Explorer on the platform provides support for tracking transactions and accessing information, which is easily facilitated by the numerous visual charts, such as diagrams illustrating total wallet volume and the total transaction volume.
Wallet serves as a storage platform for assets, facilitates interaction with applications on the network, and the most widely-used options are currently Argent X and Braavos.
Infrastructures for DAO:
The Snapshot and Zorro Protocol applications, which serve as essential infrastructure for voting DAO, are currently under development.
Bibliotheca is an infrastructure specifically designed to serve Loot, an NFT project on Ethereum.
Currently, the foundational infrastructure building blocks on StarkNet are being developed and effectively serving applications. The development of bridges and infrastructure is also underway, but the adoption of the Cairo programming language poses challenges in scaling applications and developer adoption on StarkNet.
Gaming/NFT Projects
Gaming/NFT projects on StarkNet include:
The gaming projects currently available on StarkNet are Dope Wars, Influence, Realms, Game of Blocks, Eykar, bitmapbox, Phi Φ, and The Ninth. These projects offer a range of gaming options for users to enjoy on the StarkNet platform.
NFT Marketplace Project:
Mint Square – A platform has been launched on StarkNet for NFT issuance, and it has successfully transitioned to mainnet, providing an avenue for NFT creation and exchange.
NFTflow – One application that generates liquidity for NFTs..
Briq – Application that supports building NFT on StarkNet.
Game building platform on StarkNet: ImmutableX is a prominent gaming platform built on the StarkNet infrastructure. It has garnered significant attention from the market as the pioneering gaming platform on StarkWare.
The other puzzle pieces composing the StarkNet ecosystem
Other projects within the StarkNet ecosystem consist of:
Yield aggregator: At present, the Fuji DAO project is the sole and pioneering yield aggregator initiative.
Derivatives: ZkX – The project centered on derivatives on StarkNet is currently lacking further details. Additional information regarding the project has yet to be provided.
Launchpad: ZkPad – Presently, the launchpad project on the StarkNet platform has not yet commenced operations.
Betting: iBetYou – Project on betting on StarkNet.
What is the STRK token?
STRK Token Key Metric
At present, StarkNet does not possess any information regarding token key metrics for the project. However, we assure you that 247BTC will promptly update this section as soon as new information becomes available.
STRK Use Cases
Payment of transaction fees.
Participate in governance and voting.
STRK Token Allocation
According to the data furnished by StarkWare, a total of ten billion STRK tokens have been off-chain minted and distributed as follows:
StarkWare Investors: 17%
Core Contributors: 32.9%
Community Provisions: 9%
Community Rebates: 9%
Grants: 12%
Strategic reserve: 10%
Donations: 2%
Treasury: 8.1%
Project team, project investors and partners
Project team
The StarkNet project is backed by the proficient team of StarkWare, which comprises of:
Eli Ben-Sason: Eli is the Co-founder of StarkWare, and also serves as the Chairman of the company's Board of Directors. He has previously contributed to the development of FRI and Zerocash, and is also a Co-founder of Zcash Inc.
Uri Kolodny: Uri is the Co-Founder and CEO of StarkWare and also serves as a member of the company's Board of Directors. Prior to this role, Uri co-founded a number of technology companies, including OmniGuide and Mondria.
Michael Riabzev: He is the Co-Founder and Chief Architect at StarkWare, holding a doctoral degree in computer science from the Technion Israel Institute of Technology. His research work at Technion focused on developing and implementing the zk-STARK system. He has a notable track record of software development spanning 14 years, including his tenure at the research labs of Intel and IBM.
Alessandro Chiesa: He is the Co-Founder and Chief Scientist at StarkWare. He co-invented the Zerocash protocol and co-founded the company Zcash.
In addition, the team at StarkWare consists of 40 highly skilled and experienced blockchain engineers.
Investors
StarkNet has received investments from several funds in the market through multiple funding rounds. As of now, the company has raised $261 million in owner's equity since its establishment. Additionally, StarkNet has also received a funding of $12 million from Ethereum Foundation to expand into the Ethereum network.
The funding rounds of StarkNet are listed as follows
Seed Round (May 10, 2018): Raised $6 million (equity) from Pantera, Naval Ravikant, MetaStable, Floodgate, Polychain, Vitalik Buterin, Zcash Co-founder, Arthur Breitman, Da Hongfei, Bitmain, Elad Gil, Fred Ehrsam, Linda Xie,..
Series A (October 31, 2018): Raised $30 million (equity) from Paradigm (Led), Intel Capital, Sequoia, Atomico, DCVC, Wing, Consensys, Coinbase Ventures, Multicoin Capital, Collaborative Fund, Scalar Capital, Semantic Ventures.
Series B (March 24, 2021): Raised $75 million (equity) from Paradigm (Led) and other investors.
Series C (November 26, 2021): Raised $50 million from Sequoia (Led) and other investors.
Series D (May 25, 2022): Raised $100 million, led by Coatue and Greenoks.
Partner
At present, the project has formed partnerships with numerous renowned entities such as Infura, Consensys Ledger, Alchemy, among others.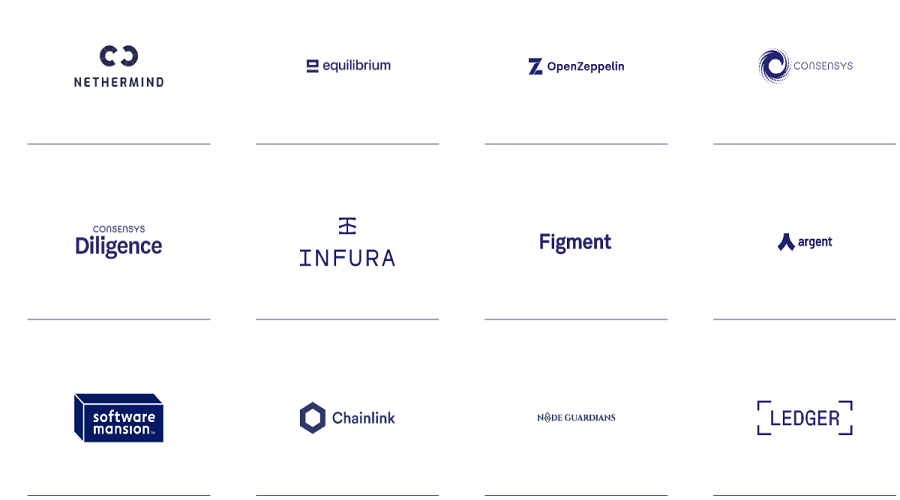 Roadmap and update
Here is StarkNet's 2023 roadmap:
3/2023: Updated Cairo programming language 1.0
Q2/2023: Improved bandwidth.
Q3/ 2023: Reduced transaction costs.
Q4/2023: Improved block generation time to increase transaction speed.
Furthermore, it has been reported by StarkNet that a Regenesis is expected to occur in 2023, which could possibly entail a significant airdrop for its users. This move comes after Optimism implemented its own Regenesis at the end of 2021, followed by an airdrop in early 2022.