What is Venom? Venom Network is the UAE's (United Arab Emirates) first Blockchain project initiated by the International Financial Center. What sets Venom apart from others? Furthermore, what is the potential for future development of Venom Network? These queries will be addressed in the following article.
What is Venom Network?
Venom Network is a layer 0 blockchain developed by the Venom Foundation, and it is also the first network to be regulated by ADGM – Abu Dhabi Global Market's financial center.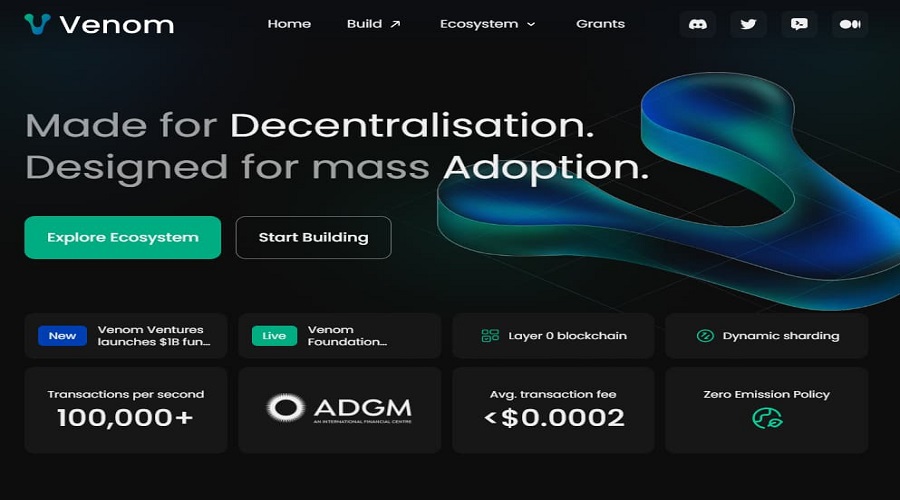 At present, Venom Network is planning to launch its testnet at the end of April 2023 with the aim of establishing itself as a high-speed transaction blockchain with limitless scalability, intended to meet the requirements of an ever-growing user community.
The products and revenues of the Venom Network
Products of Venom Network
The Venom product line encompasses the Venom Wallet, Venom Bridge, and Venom Blockchain.
Venom Blockchain
Despite the fact that the Venom Blockchain's testnet will be launched in 2023, the technology behind Venom has been researched and developed since 2017. Specifically, this technology is called workchains, which has been applied by Everscale – a blockchain layer 1 invested by Venom Foundation.
In addition, Venom Blockchain employs the Byzantine Fault Tolerance (BFT) algorithm to confirm and generate blocks, thus ensuring network integrity and expediting transaction verification compared to other algorithms.
However, the Byzantine Fault Tolerance (BFT) still remains vulnerable to certain limitations such as susceptibility to Sybil attacks or DDoS attacks. Additionally, the implementation of this algorithm demands higher computer resources and energy compared to other algorithms, leading to potentially significant transaction costs on the network.
Venom Bridge
The Venom Foundation has developed the Venom Bridge, a platform that facilitates the transfer of crypto assets and tokens between different blockchains such as Fantom, BSC, and Ethereum onto the Venom blockchain and vice versa. However, there is currently no specific launch date for the bridge, and no information has been released by the foundation. 247btc.net will promptly update its readers with the latest information on this matter.
Venom Wallet
Venom Wallet is a non-custodial wallet developed by the Venom Foundation, which enables users to store and manage various types of cryptocurrencies, TIP-3, TIP-4 tokens, and NFTs on the Venom Network platform. Additionally, the Venom Wallet also allows seamless integration with different dApps on the Venom Network, providing users with convenient access to various decentralized applications.
Venom's revenue
The majority of Venom's revenue stems from transaction fees incurred while utilizing the Venom Bridge and network. Additionally, the Venom Foundation team has stated that all revenue generated by the project will be dedicated exclusively to the development of blockchain infrastructure. This decision reflects the fact that Venom operates under the supervision of the government and ADGM.
Structure of the Venom Network
The structure of Venom exhibits a considerable resemblance to that of Everscale – a Modular blockchain, both consisting of three fundamental chains, namely:
Masterchain: The first layer of the Blockchain framework, known as layer 0, is responsible for ensuring that all necessary information is present to obtain agreement among validators in the system. This information includes crucial details such as network configuration, deployment and scope of validators, and the voting cycle. All of this valuable data is securely stored on the masterchain.
Workchains: The layer 1 blockchains reside on Masterchain, operate independently, and possess distinct functions such as state transition function, cryptographic algorithm, transaction structure, and individual tokens.

Shardchains: The Layer 2 blockchains operate on specific workchains and share the same functionalities as workchains, including state transition functions, cryptographic principles, transaction structures, and native tokens. However, shardchains only handle a portion of the transactions on the workchains. Venom has the ability to accommodate an infinite number of shardchains, aiding in the processing of a large volume of transactions and data.
The salient feature of the Venom Network
Dynamic sharding
The functionality utilized by Everscale, Ethereum 2.0, is Dynamic Sharding, which enhances transaction processing capabilities and network capacity. In addition, Venom Network permits adjustment of the number of shards based on network demand, ensuring that the platform can handle significant transaction volumes without compromising security or decentralization.
Threaded Virtual Machine (TVM)
The TVM (Tron Virtual Machine) is an advanced technology that enhances network processing speed and improves the overall performance of the system as compared to conventional virtual machines. In addition, the TVM is utilized on the Venom Blockchain similar to how the EVM (Ethereum Virtual Machine) operates on Ethereum, playing a crucial role in executing smart contracts and decentralized applications on the blockchain.
However, it is important to note that the TVM has a downside in that it can prove difficult for developers to utilize, as many of them are more accustomed to using the EVM rather than the TVM. As such, in order to address this weakness, the Venom Blockchain platform only permits the integration of EVM and other virtual machines in shardchains – regions that possess a lower level of security than the Basechain and Masterchain.
Threaded Solidity (T-Sol)
T-Sol is a newly developed programming language specifically designed for the Venom Network. Due to its exclusivity, T-Sol has not received widespread usage or community support similar to that of Solidity language. This may pose some difficulties for developers who intend to use T-Sol to build on the Venom Network. However, given the scale of Venom, there is an expected increase in support and usage of T-Sol in the future.
What is VENOM token?
Token VENOM Key Metric
Token name: Venom
Ticker: VENOM
Blockchain: Venom Network
Testnet Contract: 0:2c3a2ff6443af741ce653ae4ef2c85c2d52a9df84944bbe14d702c3131da3f14
Token type: Governance, Utility
Token VENOM Use Cases
When Venom Network launches mainnet, users holding VENOM have the following benefits:
Pay transaction fees on the Venom network.
Participate in governance and voting.
Delegate staking aims to protect the network.
VENOM Token Allocation
VENOM is allocated as follows:
Ecosystem: 28%
Community: 22%
Foundation: 15%
Market Liquidity: 10%
Validator: 10%
Early Backers: 7.5%
Team: 7%
Public: 0.5%
Token Release Schedule
The token VENOM has an unlimited total supply with an inflation rate of 1%. Additionally, the initial circulating supply of VENOM is 7.2 billion tokens, of which 1.116 billion will be unlocked early and 6.084 billion will be locked. This information is presented in a formal, informative style.
Regarding token payment method, Venom Foundation will pay as follows:
28% for Ecosystem is unlocked 10% in advance, the remaining 90% will be paid in installments within 90 months.
22% of the Community is unlocked 10% in advance, the remaining 90% is paid in installments over 90 months.
15% to the Foundation is paid in installments within 72 months
Market Liquidity Validators and Public are 100% unlocked.
7.5% for Early Backers is paid in installments over 48 months.
Team's 7% is paid in installments over 48 months.
Token Sales
At present, the Venom team has not issued any official notification pertaining to the sales of tokens and airdrops.
Roadmap and updates
Venom Network is currently dividing its testnet into 3 phases:
Phase 0, namely the Proof of Authority (PoA) Launch, is scheduled to take place in April 2023
Venom Foundation has full control over all nodes on the network.
Users start trading tokens, interacting with Dapps, creating smart contracts, etc.
Phase 1: PoS and Governance
Converting state from PoA to PoS to increase decentralization.
Validators will be elected by the community.
Users are allowed to delegate staking to validators, propose and vote for network upgrades.
Phase 2: Workchains and Interoperability
Phase of introducing workchains along with network scalability.
Require users to interact more with workchains.
Furthermore, on January 11th, 2023, the Venom Foundation and ADGM will launch a one billion USD fund to support projects in the fields of web3, gaming, and DeFi.
Project team, investors and partners
Project team
The project team includes:
Peter Knez: Former CIO (Chief Information Technology Officer) at BlackRock and also former CIO at Barclays Global Investors.
Mustafa Kheriba: Member of the board of directors of Mirabank, Australian Gulf Capital, and Evrensel Capital Partners.
Investors
The entities backing Venom Foundation are the investment funds Venom Ventures and Iceberg Capital. Nevertheless, the exact amount of funds that the foundation's blockchain investment arm, Venom Ventures, has decided to allocate to blockchain investment remains undisclosed.
Partner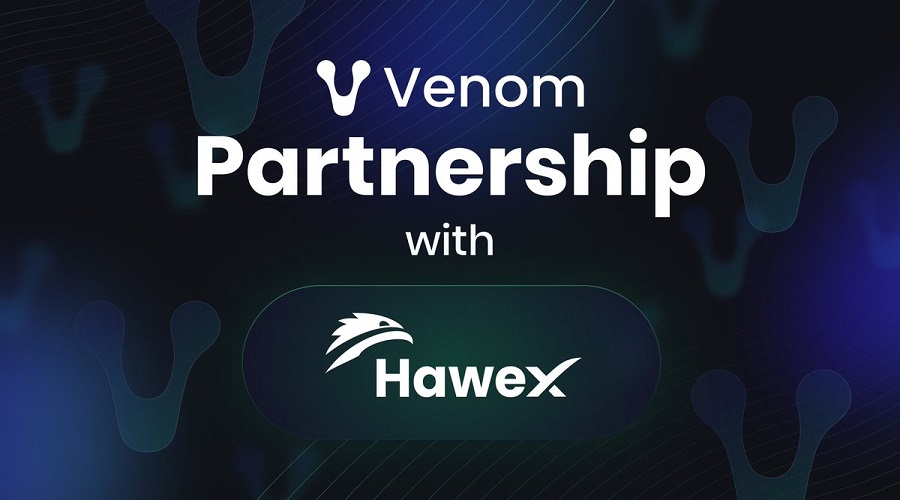 Venom's strategic partners include:
Developer DAO
Hacken
Hub71
DAO Maker
Everscale
The above information was researched by the team at 247btc.net. We hope that this information will be helpful to our readers. However, please note that this is not investment advice, but rather an informational channel. Therefore, investment decisions should be carefully considered.