The 1Inch Network is among the first Aggregators in the market and has operated with remarkable efficiency over time. Additionally, the project is exploring several new products to develop its business scale. In this article, let us explore together the distinctive features of 1INCH and whether it has potential for investment.
What is 1inch Network?
The 1inch DEX Aggregator Protocol facilitates users to execute token transactions at the best market rates with minimal slippage. Achieving this objective was possible by implementing the smart routing solution – Pathfinder.
Another interesting point is that 1inch's Github talked about Lending:
Borrowing: Borrowing aggregator.
1hop: CDP migration aggregator.
ag: Leverage aggregator.
1lend: Cryptocurrency lending aggregator.
Therefore, there is a high possibility of another lending piece appearing in the 1inch ecosystem.
The salient feature of 1inch (1INCH)
Not only is 1inch an aggregator but also, on August 10th, 2020, they launched Mooniswap – their own Automated Market Maker (AMM) platform, with a similar structure to Uniswap.
On March 16th, 2021, 1inch launched 1inch V3, incorporating several enhanced security features, liquidity improvements, as well as transaction fee optimizations.
In addition, it is worth noting that 1inch's mission extends beyond being a mere aggregator and encompasses a broader ecosystem. Case in point, on April 9th, 2021, 1inch unveiled the 1inch Network, encompassing:
1inch Aggregator: The 1inch Aggregator has established the brand's reputation by enabling users to undergo asset swapping experiences across multiple locations with increased liquidity, minimal price slippage, and reduced fees.
1inch liquidity protocol: The new generation of AMM provides user protection against Front-running, and improves capital utilization efficiency for liquidity providers.
1inch DAO: The DAO responsible for managing 1inch protocol participates in network administration by voting on various parameters
1inch Labs: The software development team employs a decentralized approach to construct their software, and advances open-source protocols overseen by end-users through the decentralized autonomous organization (DAO) known as 1inch.
1inch Foundation: The non-profit organization has released the 1INCH token, which serves as a fund for network development and community-focused initiatives of 1inch. The 1inch fund contributes to these endeavors through sponsorships and other means of financial support.
In addition to trading on the platform, effective from June 5, 2021, 1inch has introduced over-the-counter (OTC) trading capabilities which obviate gas fees for users.
Currently, based on the Multi-chain trend, 1inch has also released its own Aggregator versions on various Ethereum Blockchain/Layer 2 platforms, including Polygon and Optimism.
Detailed information about 1INCH Tokens
1INCH tokens can be used to perform the following functions:
Vote to participate in project governance.
Refund gas fees to users.
Provide liquidity to the project to receive rewards.
Key Metrics 1INCH
Token Name: 1inch network token.
Ticker: 1INCH.
Contract: 0x111111111117dc0aa78b770fa6a738034120c302
Blockchain: Ethereum.
Token Standard: ERC-20.
Token type: Governance.
Total Supply: 1.500.000.000 1INCH.
Circulating Supply: 180,507,134 1INCH.
1INCH Token Allocation
Security Network & Maintenance: 30%.
Core Team & Future Employees: 22.5%.
Ecosystem Development: 21%.
Investors & Shareholders: 19.5%.
Advisors: 5%.
Early Moonisway Liquidity Providers: 2%.
1INCH Token Sale
The project in question lacks a Public Sale and instead offers an Airdrop to individuals who engage with both 1inch and Mooniswap
1INCH Token Release Schedule
Security Network & Maintenance: Vesting 4 years.
Core Team & Future Employees: Vesting 4 years.
Ecosystem Development: Vesting 4 years.
Investors & Shareholders: Vesting 2.5 years.
Advisors: Vesting 4 years.
Early Moonisway Liquidity Providers: Vesting 1 year.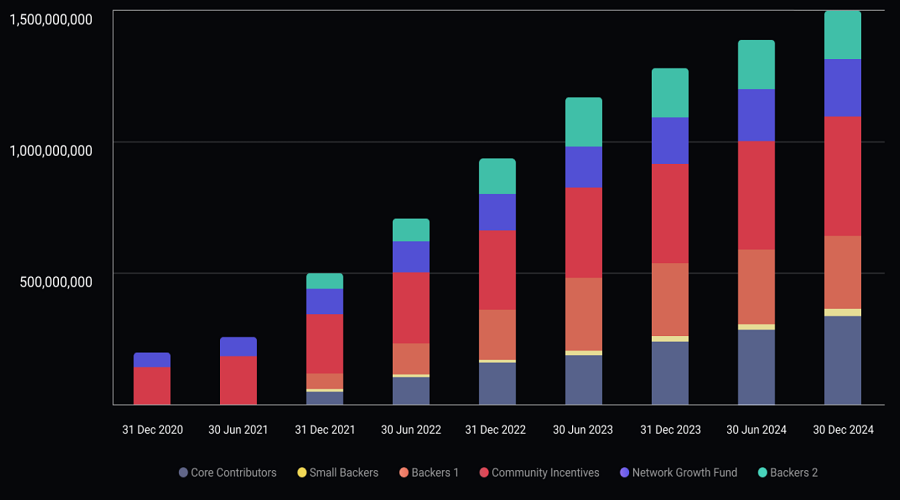 1INCH Token Use Case
1INCH token will be used for:
Rewards: 1inch uses 1INCH as rewards for early Liquidity Providers on Mooniswap.
Reduce Commission: Users can use 1INCH to reduce transaction fees per 1inch exchange.
Roadmap & Updates
Updating…
Project team, investors & partners
Project team
Updating…
Project partner
Ren Protocol: Project wraps tokens from one blockchain to another in the form of renToken.
Mecuryo: Cross-border payments network providing global access to fast and cheap money transfers.
Bitquery: One of the leading blockchain data providers with API support of over 30 blockchains.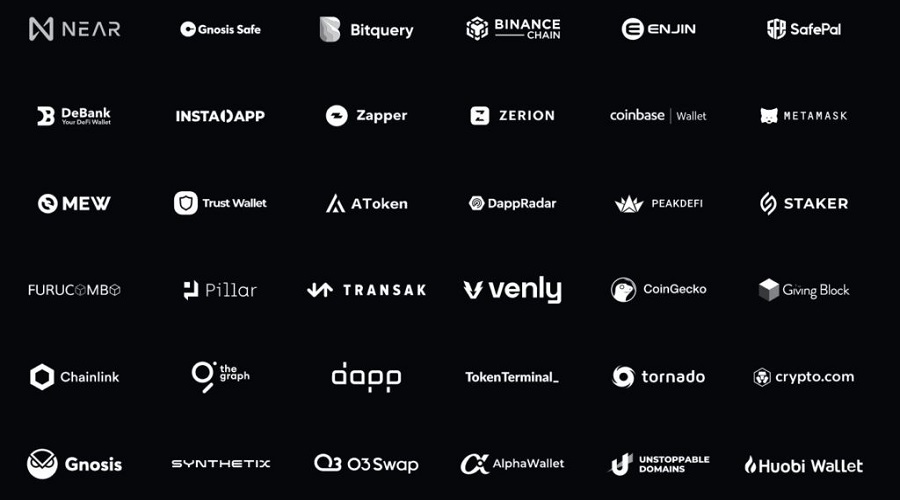 Backer – Investors
1inch has successfully raised $2.8 million from various investors, including Binance Labs, FTX, Galaxy Capital, Dragonfly Capital, Greenfield One, Libertus Capital, IOSG, and LaunchHUB Ventures.

Summary
Since its inception, 1inch has consistently launched various DeFi products to serve users and has been continuously deployed on different chains to realize its Multi-chain vision.
After reading this article, you should have gained a basic understanding of the project in order to make an informed investment decision. However, please be aware that 247btc.net cannot be held responsible for any investment decisions you may make. We wish you success and profitable returns in this promising market.