What is Revoke Tokens and why is it necessary to utilize it? 247btc.net will provide guidance on how to use the Token Approval tool to secure assets and ensure safety when participating in DeFi. In this article, I aim to elucidate on a deceitful scheme and guide readers on how to safeguard themselves from it through the utilization of a Token Approval tool, specifically by implementing the Revoke function.
What is Token Approval?
Token Approval refers to the authorization granted by a user to DApps, enabling them to access tokens in the user's crypto wallet. DApps leverage smart contracts to conduct transactions on the blockchain. Users have the ability to spend their tokens via these smart contracts, however, they must first grant permission to the smart contract to execute any token transactions.
Note:
It is common for some DApps to request unlimited access to the token balance within a user's wallet. It is advisable to exercise caution and only grant access to the necessary amount of tokens in order to mitigate the risk of potential loss of assets in the future.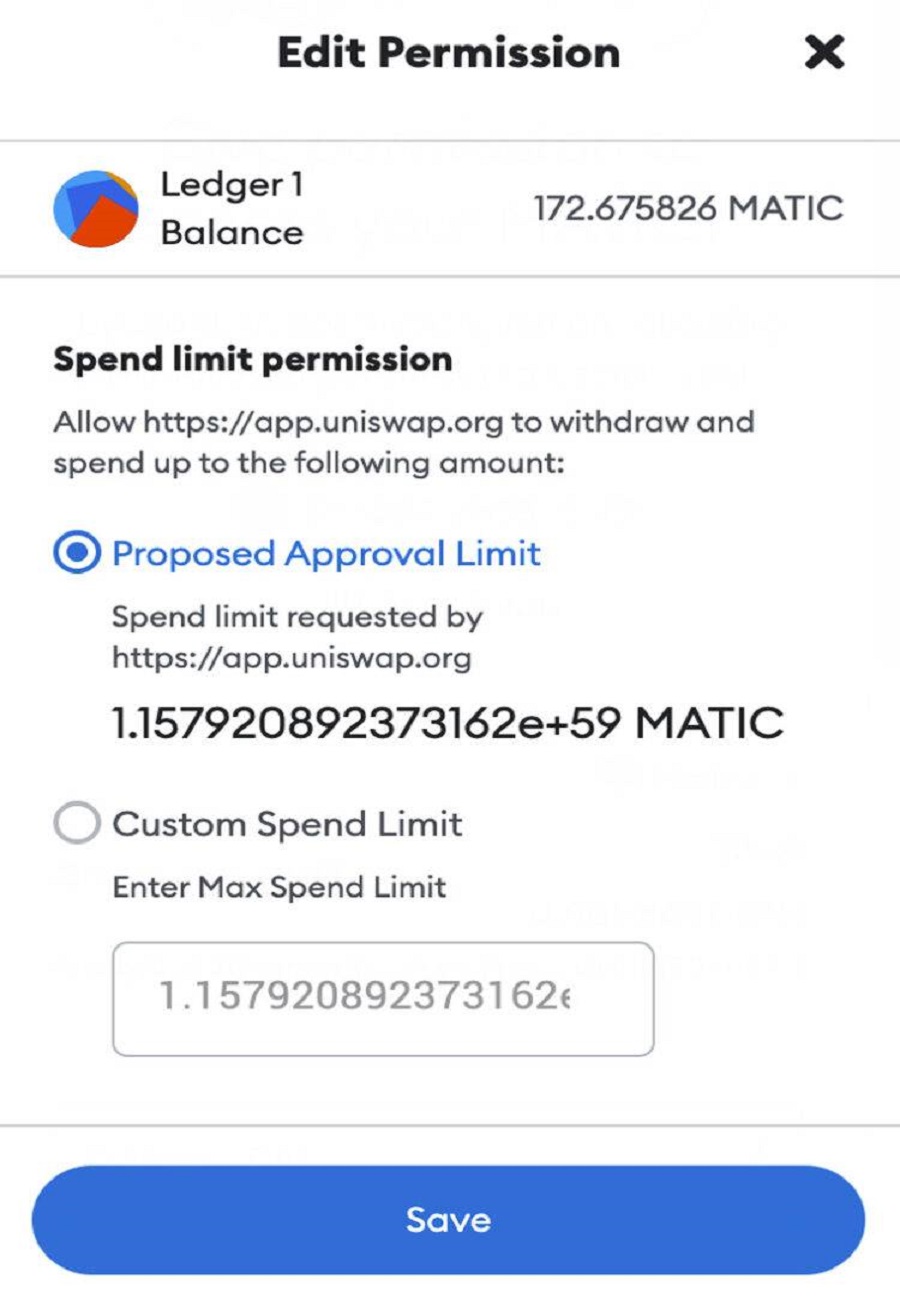 What is a Revoke Tokens?
Revoke is an advanced Token Approval tool which facilitates the monitoring of all contracts that have been granted permission by the user to access funds in their wallet. Additionally, it gives the user the privilege of revoking any unnecessary access rights. However, in instances where complete revocation of access is not desired, users can manipulate the limit of funds that a Dapp can access by adjusting the specified amount.
The linking between the wallet address of Dapps and their respective names is facilitated by Revoke. This aids users in comprehending and tracking the association in a more intuitive manner, whereby Aave and Sushi can be viewed instead of their respective wallet addresses.
Why use Revoke Tokens
The primary reason why users should consider Revoke is due to the high susceptibility of DApps to security vulnerabilities, which poses a significant risk of asset loss for users. A prime example of this is the case of Opensea, which suffered a massive loss of millions of USD worth of damages as a result of exploitation on their platform.
There exist several applications that demand unlimited allowance from users, implying an unrestricted limit on the permissible amount of money. Upon accepting this requirement, users only need to grant approval once without the need for repetition for subsequent instances. This setting of unlimited allowance as aforementioned will entail lesser risks when users have a clear understanding of the dApp being used or if the dApp has been verified. However, for unverified applications that users have only heard of for the first time, this is not a prudent choice, as the system may encounter bugs. In the worst-case scenario, when unlimited allowance has been approved, both the amount sent to the dApp and the amount present in the wallet address may vanish inexplicably. This is also the reason why token approval tools (including Revoke) were developed.
Popular Revoke tools
Below are popular Revoke tools that you can use:
Revoke (Ethereum mainnet)
Unrekt (Supports multiple Blockchains)
approved.zone (Ethereum mainnet)
Cointool (Supports many Blockchains)
beefy.finance (BNB chain).
Etherscan (Ethereum mainnet)
Guide on utilizing Revoke in conjunction with the Metamask wallet
Step 1: Visit Revoke.cash.
Step 2: Connect Metamask wallet.
Click "Connect" on the right corner of Revoke to connect to Metamask wallet
In the event that you do not have the Metamask wallet yet, we suggest referring to the article "Instructions for using Metamask wallet" for guidance. Once you have successfully connected Revoke to the Metamask wallet, you will be able to proceed.
Other Token Approval tools
In addition to Revoke, several Token Approval tools are introduced herein that may be utilized by fellow practitioners to secure their wallets, such as:
Approved.zone
Tac.dappstar.io
There exist several other applications which possess the capability of reclaiming the authorization of a smart contract, such as:
Unrekt: Supports smart contracts belonging to ETH, BSC, HECO and Polygon. The application is available on web and mobile.
BSCscan: Supports smart contracts belonging to BSC.
Beefy: Supports smart contracts belonging to BSC.
Debank: Supports smart contracts of ETH, BSC, xDai, Fantom, Polygon, OKEx.
Hyperjump UnRekt: Supports smart contracts belonging to BSC and Fantom
Polygonscan: Supports smart contracts belonging to Polygon
Furthermore, in the event that the user is concerned about forgetting to utilize the Token Approval tools, it is possible to create a subsidiary wallet dedicated to transacting with the dApp. Once the transaction has been completed, all funds can be withdrawn from the subsidiary wallet back into the primary wallet.
Conclude
In the context of trading on various decentralized applications (dApps), the Revoking function along with other Token Approval tools are essential for frequent traders. It is imperative to remember that financial gains are based on keeping one's capital secure, and losses can be prevented by avoiding unworthy dApps.
The above information was researched by the team at 247btc.net. We hope that this information will be helpful to our readers. However, please note that this is not investment advice, but rather an informational channel. Therefore, investment decisions should be carefully considered.