The Fan Token is a term that has been shared by the CEO of the cryptocurrency exchange CZ on Twitter, and is believed to be one of the upcoming trends in the market. The recent Launchpool and Launchpad projects by Binance demonstrate this, as they have featured Fan Tokens such as LAZIO and PORTO. This trend is indicative of the growing popularity and potential that Fan Tokens hold in the cryptocurrency market.
In the cryptocurrency market, there are numerous projects with various purposes for utilizing different types of tokens. Among them, fan tokens have been introduced with the aim of targeting sports fans, particularly soccer enthusiasts. Through the following article by 247btc.net, let us delve into the world of fan tokens and explore their noteworthy characteristics.
What are Fan Tokens?
Fan Tokens are a type of digital currency that allow owners to access exclusive fan privileges such as participating in club decisions through voting and gaining access to various other special experiences.
The most familiar activity to the general public is undoubtedly sports, particularly soccer teams.
Value and application of Fan Token
In theory, Fan Tokens hold the potential for various applications in diverse scenarios. Herein lies a selection of prominent use cases:
Payment instrument: Fans can use the token to exchange for accessories, items (hat, shirt, music disc ..) or use it as a discount voucher.
Unlocking privileges: Holding a certain amount of tokens will help users have certain privileges.
Fundraising: When creators want some capital to develop a project, they can sell some of their Social Tokens.
Increased connectivity (network effect): Token holders can feel like they belong in a community, which has spiritual and symbolic value.
Free Incentive: Fan Token can also become Incentive to attract community, promote marketing…
However, at present, Fan Tokens have limited utilization. Socios, the largest issuer of Fan Tokens in the market, has only established a few applications, including the following:
By participating in sports programs organized by the sports club, individuals have the opportunity to receive rewards.
When users engage positively with the application, they will accumulate SSU tokens, which are intended for loyal users, and they can use them as currency within the application.
Users are able to exchange their SSU tokens for club memorabilia and utilize it as admission to participate in various events such as game competitions and meet-and-greets.
Additionally, token holders have the opportunity to suggest celebratory victory songs, select messages for the locker room, or alter the design of the team bus.
Binance offers a range of useful applications for Fan Tokens, which include the following instances:
Voting: The process of selecting the best player per game and showcasing the team's practice sessions on Instagram story, such as demonstrated by Porto Fan Token, is implemented for fan engagement and awareness.
Pay: One can purchase NFT goods, such as Alpine Tickets, as well as acquire seats in the Lazio Box to view various football tournaments.
In summary, with the Fan Token, there are three primary participating components that yield the following values:
The token issuers (Socios, Binance, etc.) will provide support to sports teams in launching tokens that enable transaction fees and the use of team imagery, subject to the terms and conditions, to attract fans towards their trading platforms.
Sports teams will receive valuable contracts from token issuers and will also be able to utilize Fan Tokens for various purposes such as rewards, creating utility, and attracting crypto users to their respective teams.
The community comprises individuals who either own or engage in trading Fan Tokens. Some look to speculate and earn profits, while others purchase Fan Tokens with the primary objective of showing support to their favorite sports teams.
=> Overall, the practical utility of Fan Tokens is limited and they do not generate revenue like popular DeFi tokens. The primary value of Fan Tokens stems from the brand image and emotional value they offer.
How it works of Fan Tokens
These tokens are commonly utilized by sports and music clubs to organize unique experiences for their fans, establish leadership within the club, and orchestrate various activities.
Socios, a cryptocurrency platform, has created Fan Tokens that provide exclusive access to club content for fans. These tokens can also be purchased using fiat currency.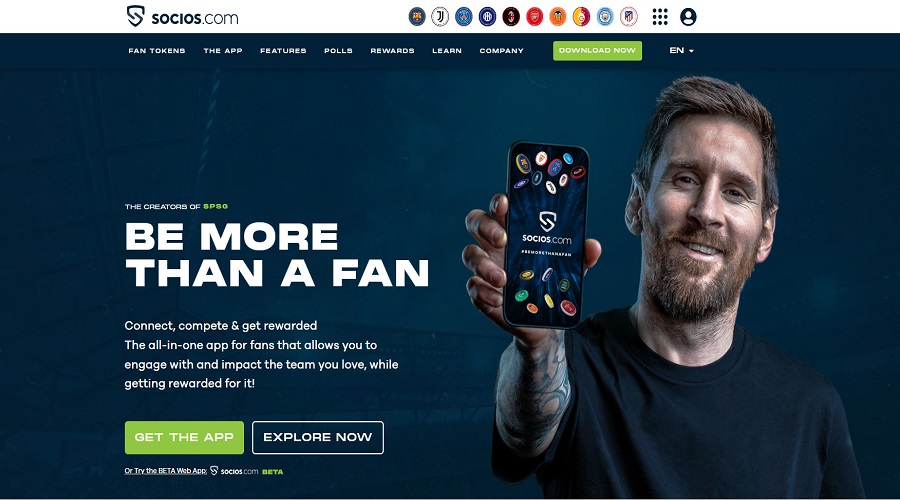 The Chiliz Token has emerged as one of the most prominent Fan Tokens, spearheading the proliferation of other new Fan Tokens, such as the Manchester City Fan Token, AC Milan Fan Token, Juventus Fan Token, and several others.
These tokens can be purchased and traded in a similar manner to any other form of cryptocurrency. Moreover, the price of Fan Tokens is subject to fluctuation due to various market factors during transactions.
Fan Token Issuing Platform
As previously mentioned, Chiliz stands out as the most widely used fan token platform to date. Additionally, Chiliz has developed Socios.com as a platform for fans to interact with their respective clubs. CHZ serves as the native token on Chiliz, functioning as the digital currency for both Chiliz and Socios.
Chiliz is typically responsible for the creation of a new Fan Token. Upon accessing the Socios platform, fans are presented with the opportunity to participate in a Fan Token Offering (FTO) organized by the club's partner, which is essentially a fixed-price token sale.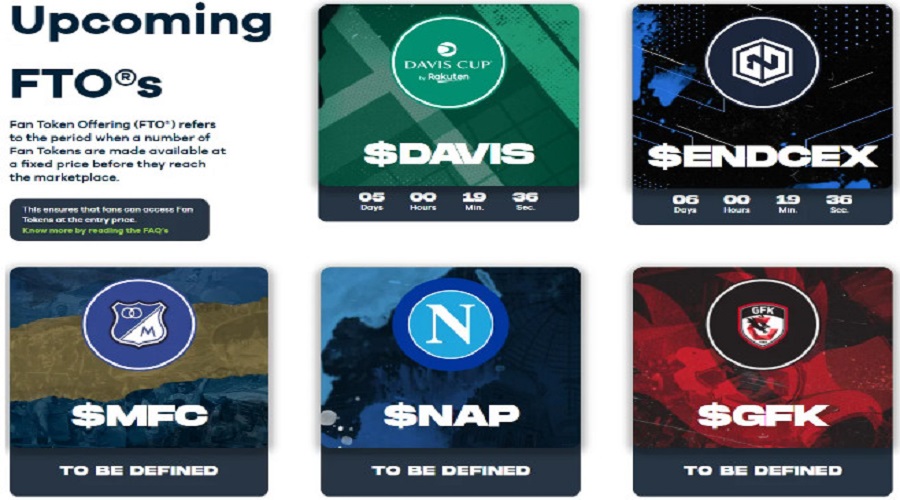 The club utilizes Socios as a strategic tool to attract more fans and build a global fanbase. Through Socios, clubs can establish connections with their fans and ensure additional revenue streams that are secure, transparent, and fully integrated with the authentic fan experience.
In order to participate in FTO, users are required to possess CHZ tokens. It should be noted that CHZ tokens are frequently traded on the Binance exchange.
Binance has recently introduced its Binance Fan Token Platform, which allows for tokens of standout Binance Fan Token Partners to be listed on Binance Launchpad. All Binance users who are interested in participating in token supply have the opportunity to do so.
Fan Token's Current Situation
Fan Token Stack – Current Fan Token World Overview
Similarly to DeFi Stack, there are numerous participants in Fan Token, divided into various tiers. Among them, several widely recognized entities include:
Issuer of Fan Token (Fan Token Issuer): Socios (Chiliz), Binance, Paribu, BitciChain…
Individuals or teams associated with Fan Token: Manchester City, OG Gaming…
Fan Token Application Parties (Fan Token Adoption): The organization responsible for creating Fan Tokens is not the sole entity that accepts these tokens. Third-party entities can also accept and utilize Fan Tokens for various DeFi services, including trading, lending/borrowing, staking and airdropping.
Taking into account the participating components, a significant proportion of the project belongs to sport teams and national teams, as they introduce tokens. The remaining quantity, however, belongs to token issuers. It is noteworthy that the prevalence of Fan Tokens among users is currently limited.
Although sports teams make up the majority, the most competitive entities in the token market are the new token issuers. Let us investigate these entities in terms of their scale and potential.
Chiliz (CHZ) and Socios
These are the subsidiary companies of Mediarex Group, an organization established in 2006 focusing on sports and entertainment. Socios, up to this point, has been the forerunner in the category of Fan Tokens with a network of over 150 partnerships across 25 different nations. Additionally, Socios possesses the Chiliz exchange, enabling the trading of the tokens that they issue.
The Chiliz ecosystem is experiencing robust growth, as evidenced by the current issuance of over 150 Fan Tokens on Chiliz, double the number from the end of 2021 which had over 70 Fan Tokens. In just 9 months, more than 80 Fan Tokens have been created on Chiliz, averaging 10 Fan Tokens per month. This indicates that Chiliz and Socios have a fast development plan to capture a significant share of the Fan Token market.
Moreover, the Chiliz ecosystem is demonstrating diversification as Fan Tokens for sports such as Rugby, Ice Hockey, and American Football have emerged. Currently, Socios is being utilized by over 1.5 million users.
In August 2022, Socios and Chiliz teams invested $100 million in Barca Studios to acquire a 24.5% stake in the club's digital copyright. Additionally, Socios received crypto licensing from the Italian government, a nation renowned for its lively sports scene and hosting major sporting events such as the Series A football league.
=> Chiliz and Socios are working collaboratively to drive the development of the Fan Token ecosystem. In addition, the project team may introduce products related to DeFi or Play2Earn in the future.
Binance Fan Token
Binance, which is recognized as the largest crypto brand, established a zone on October 13, 2021 that incorporates various support channels. Currently, Binance has issued four fan tokens – LAZIO, PORTO, SANTOS, and ALPINE – on the BNB Smart Chain. Additionally, they also facilitate trading of several Socios tokens, including PSG, BAR, and CITY, on the Binance exchange.
In terms of quantity, Binance Fan Token currently has a weaker position compared to Socios. However, in terms of potential, Binance has a much larger ecosystem to support its Fan Tokens in reaching the community and developing projects.
Similar to Socios, Fan Token holders on Binance are able to participate in polls to vote on outstanding players of the month, the most beautiful goals, and slogans. However, the application of Fan Tokens remains limited and has yet to reach the point where investors find it attractive.
Furthermore, starting from September 2022, Binance has authorized investors to conduct trading activities on Perpetual Contracts using leverage up to 25x for Fan Token with the ticker FOOTBALLUSDT. Instead of producing Perpetual Contracts individually for each Fan Token, Binance has consolidated them into the Binance Football Fan Token Index.
=> In the Fan Token sector, Binance does not have an overwhelming presence, but they are taking definite steps. The products that Binance offers to users assert their position, as evidenced by all four projects launched on the BNB Smart Chain standing at the top of the Fan Token rankings according to market cap. Therefore, investors who participate in the Fan Token trend should keep a close watch on Binance's actions.
Bitci
Bitci is a trading platform similar to Binance, but with a significantly smaller scale and daily trading volume of only around $450,000 USD (CoinMarketCap). Currently, they have issued 36 Fan Tokens (ranked second in terms of issuance quantity); however, their market capitalization is still relatively small and has yet to be acknowledged by the market.
=> In terms of the number of Fan Tokens issued, Binance ranks last among Socios (172 Fan Tokens) and Bitci (45 Fan Tokens) with only 4 Fan Tokens. However, when considering operational performance, the results are completely opposite with Binance leading in terms of market capitalization, growth value, and Fan Token trading volume. In order to gain a deeper understanding, an analysis will be conducted to elucidate Binance's dominant position in the Fan Token market.
According to CoinMarketCap, Binance has only released four Fan Tokens (LAZIO, SANTOS, PORTO, and ALPINE), yet their combined market capitalization is $228 million, representing 52% of the total $432 million market capitalization of Fan Tokens. In terms of trading volume, the four Binance Fan Tokens have a total volume of $98 million, accounting for 62% of the total $157 million volume of the market.
The aforementioned figures do not include the highest capitalized Fan Tokens of Socios, such as Barcelona (BAR), Paris Saint Germain (PSG), and Manchester City (CITY), which are traded predominantly on Binance rather than Chiliz. On average, 30-40% of the trading volume is attributed to Binance, while Chiliz accounts for only 15-25% (for instance, the token of PSG illustrated below).

=> The Binance Fan Token holds the most significant influence on the overall market capitalization in the Fan Token sector. The Binance exchange generates the highest transaction fees, mainly owing to its dominant trading volume compared to the Chiliz exchange (which issues Chiliz Tokens but primarily trades them on Binance). This information conveys a formal tone and informative style.
The potential of Fan Token in relation to Socios' "drama" is worthy of consideration within a formal and technical framework
Regarding the potential of Fan Tokens, there is currently no basis to evaluate whether or not it will experience strong growth in the future. However, this is a lucrative market that many major players are targeting, which has led to high-profile incidents such as the "drama" between Socios and the Argentine Football Association.
Previously, the Argentine national football team (ARG) had partnered with Socios to issue tokens. However, on January 25, 2022, they unexpectedly announced a 5-year partnership with Binance Fan Token. Two days later, Socios filed a lawsuit against ARG for unilaterally terminating their contract.
According to reports, ARG has denied allegations of non-payment and non-promotion of the team by Socios. During this time, Binance approached ARG with a more lucrative contract, but ultimately, the court required Argentina to terminate the agreement between the Argentine Football Association and Binance.
On August 31st, 2022, Socios (Chiliz) released a statement announcing their exclusive issuance of tokens for the Argentina national team until 2026, granting them the authority to utilize tokens during major sporting events such as the World Cup 2022, Copa America 2024, and World Cup 2026.
=> There is currently intense competition among Fan Token issuers as each strives to secure exclusive rights to issue tokens and utilize the image of their respective clubs or national teams. In addition to Binance and Socios, this competition also involves BitciChain and Bybit.
Fan Token Analysis
If an investor wishes to invest in Fan Tokens, what steps should they take? Please refer to the analysis of Fan Tokens provided in the section below.
Fan Token World Cup 2022
The World Cup 2022 opening game is scheduled to take place in Qatar on November 20, 2022, between host team Qatar and Ecuador. Essentially, the largest football sporting event in the world will feature 64 matches over a period of nearly one month, approximately 28-29 days.
The World Cup 2022 will feature 32 national teams representing their respective countries, divided into eight groups. Therefore, it is evident that the participating teams in the World Cup 2022 are national teams and not club teams such as Manchester United F.C. or Hoang Anh Gia Lai F.C. Hence, the impact of the World Cup 2022 on the trend of Fan Token remains to be seen.
Currently, amongst the circulating Fan Tokens in the market, only Argentine Football Association Fan Token (ARG) and Portugal National Team Fan Token (POR) bear the names of their respective countries, Argentina and Portugal. Of particular note, these two nations boast football teams that are amongst the 32 competing teams in the upcoming World Cup 2022. The aforementioned tokens are sought-after by football fans who wish to display their support for their favourite teams during international competitions such as the World Cup.
From August 2022, there has been a significant increase in the value of two Fan Tokens. Specifically, the price of POR has increased by five times, and the price of ARG has increased by four times, despite both tokens being in a downward trend since their launch. It can be observed that the value of Fan Tokens is correlated with the positive changes in the respective country's football team leading up to the 2022 World Cup.
=> As the World Cup 2022 draws nearer, it has been observed that only two Fan Token projects currently represent national teams despite the fact that a total of 32 teams will be participating in the tournament. Consequently, it is highly likely that more Fan Token projects will be introduced in the future to cater to the demands of football fans who support other national teams.
Join FTO (Chiliz) and IEO (Binance)
Individuals holding CHZ are eligible to participate in the Fan Token Offering (FTO) through Socios, which follows the model of IDO and IEO. Conversely, those holding BNB have the opportunity to participate in Launchpad or Launchpool on Binance IEO.
However, for tokens deployed on Binance Launchpool, CHZ holders also benefit as they support staking for all 3 tokens – BNB, BUSD, and CHZ – in order to receive Socios' Fan Tokens. For example, as seen in the image below, JUV and PSG were released and launched on Binance Launchpool by Socios, yet CHZ stakers still receive tokens.
If you participate in Binance Launchpad and Launchpool, it is important to take note of the following statistics. The distribution of 12 Fan Tokens, based on criteria set by Binance or Chiliz, is outlined in the table below.
Specifically, the return on investment (ROI) for Binance Launchpool is typically lower than that of Binance Launchpad. However, Fan Tokens released by Binance tend to have higher ROI compared to Fan Tokens released by Chiliz. For instance, although SANTOS was not listed on Launchpad, its ROI was still higher than that of ACM or BAR tokens issued by Chiliz.

=> Based on the information provided, investors who participate in FTO (Chiliz) or Binance IEO will have a reasonable profit margin for the Fan Tokens they have purchased. It is essential to determine the issuer of the tokens, whether they are open for sale on Launchpad or Launchpool, and compare them with token market capitalization to assess if the market accepts the capitalization.
The Future of Fan Tokens
The concept of Fan Tokens goes beyond just sports, such as football and racing, as it can also be associated with Key Opinion Leaders (KOLs) and celebrities in the entertainment industry. This feature has the potential to cultivate a Fan Token culture where anyone can create their own unique token in the cryptocurrency world.
At present, Fan Token primarily revolves around popular sports disciplines and even includes Fan Tokens for E-sports gaming teams. However, there is still a substantial amount of support for other forms of entertainment, such as the entertainment market in South Korea with major companies like YG Entertainment and SM Entertainment.
In February of 2022, Binance partnered with leading South Korean entertainment company, YG Entertainment, to advance the development of digital assets such as NFTs for music groups such as BIG BANG and BLACKPINK. Although official details are not yet abundant, it is foreseeable that Fan Tokens of Korean music groups possess the potential to invigorate the cryptocurrency market.
The current trend of Non-Fungible Tokens (NFTs) which have multiple collections valued at millions of dollars, is gaining the attention of a large number of new users in the market. Therefore, it is also plausible that Fan Tokens will attract a significant number of new users to engage in the crypto world.