Radiant Capital is a lending protocol project that has been developed as a native platform within the Arbitrum ecosystem. Its primary objective is to facilitate easy and convenient cross-chain lending and borrowing for users, with LayerZero support. Let us delve deeper into the specifics of this innovative project.
What is Radiant Capital (RDNT)?
Radiant Capital is a Lending Protocol project that operates on the Arbitrum layer 2 chain. The primary objective of Radiant is to establish itself as the first Money Market to incorporate the omnichain model, which enables users to borrow and lend assets on any chain.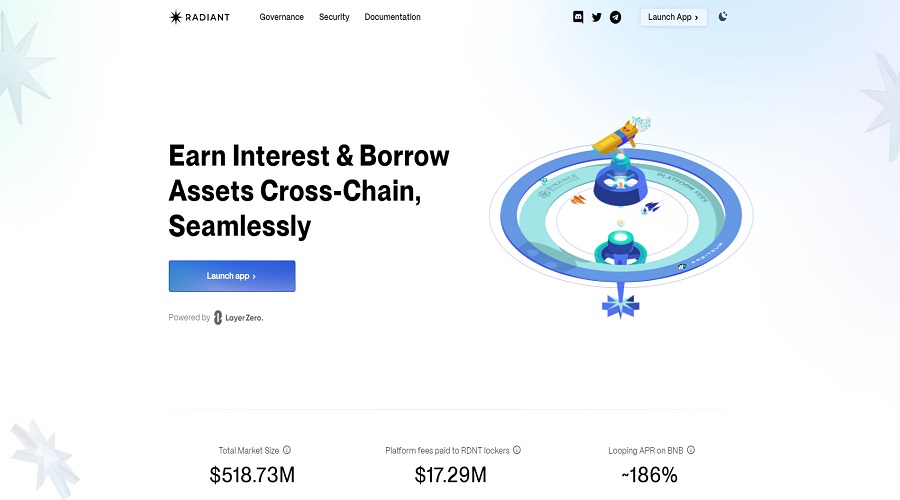 The ability to interact with cross-chain protocols will be inherited by Radiant upon its construction on LayerZero through the Stargate interface, providing lenders with the ability to withdraw their funds on any desired chain. This feature enhances the overall functionality of the platform and streamlines the borrowing and lending process.
Products & Revenue of Radiant Capital
Money Market
The most essential product in the lending/borrowing project is undoubtedly the Money Market. Radiant is the designated location to cater to the needs of both lenders and borrowers.
The lender pledges their asset as collateral on the platform to receive both interest and RDNT Token rewards from the protocol.
The borrower is required to pledge assets and receive rTokens, representing the pledged assets, before borrowing the desired cryptocurrency. Additionally, the borrower is responsible for paying interest on the loan. Currently, borrowers are still incentivized with RDNT tokens for borrowing.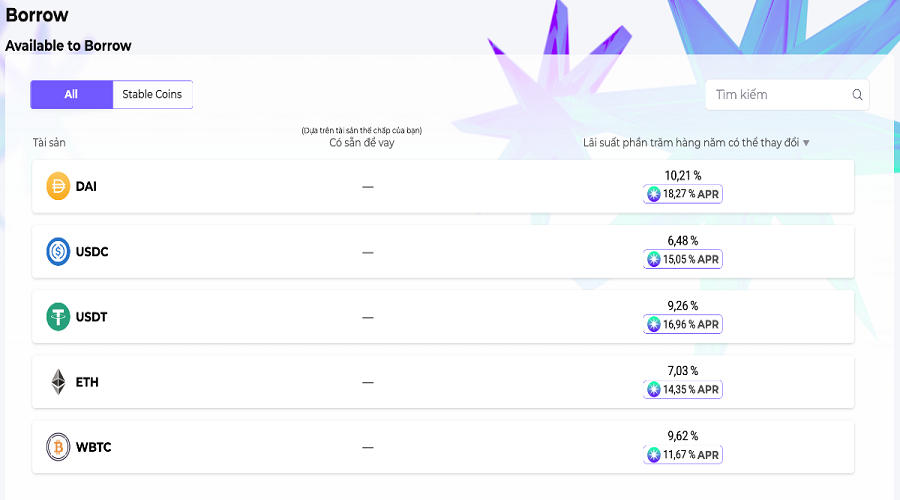 However, all RDNT Tokens earned through lending, borrowing, or providing liquidity must undergo a 28-day vesting period. If users wish to withdraw their earnings earlier, they will incur a 50% penalty fee, and the amount will be transferred to all other users who are currently locking their RDNT Tokens.
Radiant Capital's revenue
The total fees comprising of interest charges for borrowing (paid by the borrower) and penalties for premature withdrawal before the 28-day period shall be split into two parts.
50% for lenders (lenders)
50% protocol return, which will be allocated to RDNT Vester, Locker and Liquidity Provider for Pool2's RDNT-WETH pair.
Recently, Radiant has experienced an increase in revenue, surpassing the threshold of $100,000 per week.
The salient feature of Radiant Capital
Looping feature
The looping feature enables the automatic repetition of the collateral and borrowing process, with leverages up to 5x available for use.
Bridge
Once assets are collateralized, users can obtain loans from multiple chains directly using the Stargate interface on Radiant. This feature is currently available for the USDC and USDT pairs.
Radiant stands out from many other DApps due to its added support for Vietnamese users, thus facilitating accessibility and building positive rapport with Vietnamese users. Despite launching after AAVE on Arbitrum, the protocol has developed rapidly and attracted a considerable TVL, currently leading the lending sector on this layer.
Let us compare Radiant Capital and AAVE V3, two leading Lending platforms on Arbitrum, through the following illustration.
What is RDNT token?
RDNT is the native Token of Radiant Capital
RDNT Token Key Metric 
Token Name: Radiant Token
Ticker: RDNT
Blockchain: Arbitrum
Token Contract: 0x0C4681e6C0235179ec3D4F4fc4DF3d14FDD96017
Token Type: Utility
Total Supply: 1,000,000,000 RDNT
Circulating Supply: 208,636,984 RDNT
RDNT Token Use Cases
The RDNT Token is associated with various instances of application utilization, as follows:
Used to reward lenders/borrower/staker
Administer Radiant DAO through locked RDNT
During the RDNT lock-up period, the user is entitled to a portion of the fee from the protocol
RDNT Token Allocation
The allocation of RDNT is distributed in the following proportions:
Incentives – Supply and Borrowers: 50%
Incentives – Pool 2: 20%
Team: 20%
Core Contributors and Ecosystem: 7%
Treasury: 3%
RDNT Token Release Schedule
RDNT Tokens are allocated according to the following schedule:
RDNT Token Sale 
Radiant Capital does not open Token Sale
Where to buy RDNT Token?
The available methods for purchasing RDNT are as follows, with options for users to choose from.
Centralized Exchange (CEX): Gate, MEXC, BKEX, Bitget
Decentralized Exchanges (DEX): UniSwap (Arbitrum), Trader Joe v2 (Arbitrum), SolidLizard…
RDNT Token storage wallet
Users are able to hold RDNT tokens in any wallet that supports the Arbitrum network, some reputable wallets which may be mentioned include Coin98 Super App, Metamask, and Trust Wallet.
Roadmaps & updates
7/2022: Radiant Capital officially launched on Arbitrum
Q1/2023: Radiant V2 has been introduced with various upgraded features to cater to the largest Omnichain and Money Market on Arbitrum. The latest update of version 2 includes the following enhancements:

Enable cross-chain lending/borrowing for BTC, ETH and USDC
Change with penalty for early withdrawal
Introducing Dynamic Liquidity Pool and changing RDNT Token reward mechanism
Change reward vesting time
Launched Island Game, allowing bots to liquidate other users' positions
Project team
Although the project has yet to publicly share images of its members, we hereby present a list of the core members' names:
Core Team: George,  Tom, Aaron, Liam, Roger
Developers: Khanh, Steve, Daniel, Roy
Investors & Partners
Investors and funding rounds
The development team of Radiant operates the project entirely through personal funds, thus making Radiant Capital devoid of any private sale, IDO, or involvement of venture capital.
Partner
Radiant's largest partner is LayerZero. The team is currently collaborating with LayerZero Labs to conduct smart contract audits, and Radiant has integrated Stargate into its interface to realize the Omnichain mission that both parties are pursuing together.