What is Stader Labs? Stader Labs is a multichain Liquid Staking platform that enables users to participate in staking while also leveraging their received derivative assets. Liquid Staking is a current and future market trend in cryptocurrency. Let us explore more about the Stader Labs project.
What is Stader Labs (SD)?
The Stader Labs project is aimed at facilitating the staking process for users, while also providing them with optimized returns adjusted according to the level of risk taken by the delegator.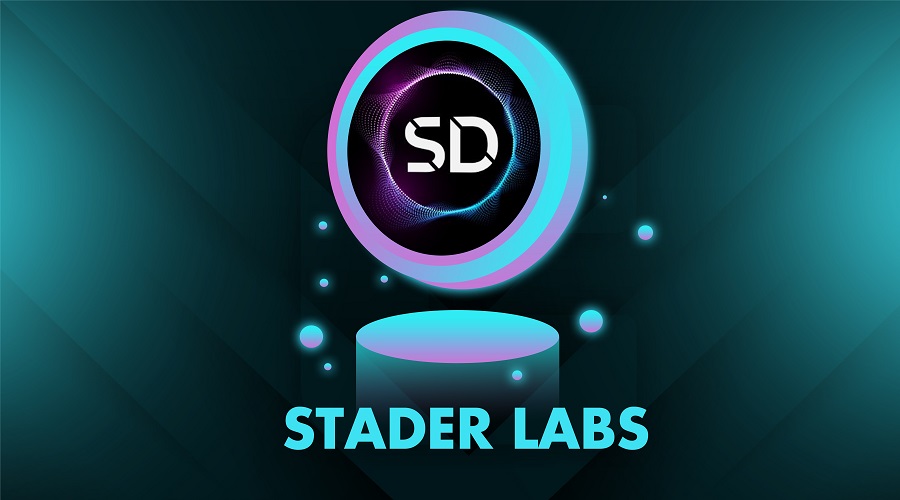 Stader Labs plans to broaden their staking activities by gaining profits from derivative assets in addition to traditional assets. As a long-term goal, Stader aims to establish itself as a DAO platform and enable development teams to construct expansive staking solutions.
The salient feature of Stader Labs
Stader Labs presents a viable solution to issues associated with delegation, including but not limited to:
Node Selection: The majority of authorized individuals exhibit limited understanding of the intricate performance metrics and associated risks attributed to staking.
Performance monitoring and re-authorization: The authorized agent shall oversee the performance of validators and respond to any subpar performance according to established criteria.
Reward: The delegator is required to invest time and effort in monitoring, supervising, and allocating rewards to validators in an equitable manner.
In what manner does Stader Labs address the aforementioned concerns? Stader Labs offers a performance staking management platform for delegators, as follows:
Empower delegator: The delegation committee shall make determinations regarding node and liquidity pool selections predicated on their evaluations.
Improve UX/UI of delegators: The interfaces, products, and tools are customized to ensure optimal performance, effective asset management, and efficient resolution of related issues.
Generates a yield equivalent to the staking risk and liquidity of the staking asset: This technical statement proffers the provision of access privileges to a range of cross-chain Lending protocols, liquid staking methods, derivative assets, and gamified staking pools.
Stader Labs (SD) Token Information
Key Metrics SD
Token name: Stader Labs
Ticker: SD
Blockchain: Terra
Token Standard: ERC-20
Contract: 0x30d20208d987713f46dfd34ef128bb16c404d10f
Token Type: Utility, Governance
Total Supply: 150,000,000 SD
Circulating Supply: 26,870,573
SD Token Allocation
Rewards + Community Farming: 40%
Team & Advisors: 17%
DAO Managed Fund: 15%
Ecosystem Development Funds: 15%
Private Sale Investors: 13%
SD Token Sale
SD Token will be launched through the Prism Forge platform.
Phase 1: 14:00 (Vietnam Time), January 25, 2022
Within a period of 5 days, a total of 70,000,000 tokens, accounting for 7% of the entire supply, will be distributed among users who provide liquidity using UST in a designated pool.
The end-users shall be entitled to receive a proportionate quantity of SD tokens corresponding to the percentage of UST tokens provided by them earlier.
The process is as follows:
Stage 1 (deposit UST Token): takes place within 96 hours, ending at 14:00 on January 29, 2022.
Stage 2 (withdrawal only): starts immediately after Stage 1, takes place within 24 hours.
SD Token Release Schedule
The project has released the schedule for SD Token issuance as follows:
TGE of SD token is on March 15, 2022.
Rewards + Farming: Release schedule depends on individual rewards program.
Team + Advisors: 6 months cliff vesting in 36 months.
Private Sale: TGE: 0-5% TGE allocation. Vesting: 36 months after TGE.
TGE DAO Fund: Determined through governance.
Ecosystem Fund: TGE unlock 0.5%-1.5%. The remaining allocation is determined through admin votes.
Public Sale: Follow 2 different options on Coinlist. Specifically, you can see the ICO SD sale information section below
SD Token Use Case
SD is a token used to:
Staking receives rewards from the project.
Making Insurance assets.
Be a reward for LPs, discounts,…
Make transaction fees on the system.
Is the project's governance token.
The methods for earning and possessing SD Tokens are the subject of inquiry
Currently, users can check and own SD Token by:
Join Community Farming: users stake LUNA to receive a reward of SD Token.
Participate in Liquidity Staking: LPs will receive SD Token as reward.
Roadmap
At present, the project presents a development roadmap as follows (without any accompanying timeframes):
Stader V1: Audit contract.
Launching Stader V1: Launched during the community farming event.
Stader V2: Unlock many types of staking assets such as liquid staking on LUNA.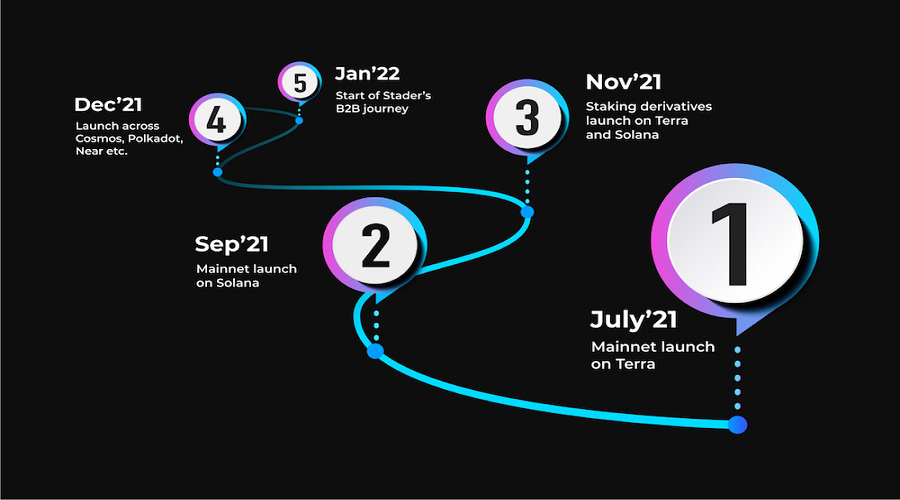 Focus on developing and connecting with 3rd parties on Terra.
Launched and integrated many other blockchains such as Solana, NEAR, EVM chains,…
Project team, investors & partners
Project team
Amitej, CEO and Co-Founder: 10+ years in Startup Management and Strategy consulting | Ex Swiggy, ATKearney | IIT & IIM Alumni.
Sidhartha, CTO and Co-Founder: Deep Expertise in Cryptocurrency Mining | More than 10 years of building and expanding technology applications | Columbia and IIT Alumni.
Dheeraj, Protocol Lead and Co-Founder: 10+ Years of Engineering in Silicon Valley | Ex LinkedIn, Blend, PayPal | UT Austin and IIT Alumni.
Vijay, Product Manager: 10+ years of product management and operations | For example: Booking.com. IIT and NIT alumni.
Gautam, Incoming Head of Strategy & Expansion: 10+ years in i-banking, consulting and investing | Ex Kearney, Deutsche Bank and JP Morgan | IIT and IIM alumni.
Stader investors
Stader has successfully raised a total funding of USD 16.5 million from prominent venture capital firms and blockchain platforms.
Additionally, numerous noteworthy individuals such as Sandeep Nailwall (Co Founder & COO of Polygon), Jaynti Kanati (Co Founder & CEO of Polygon), have invested in Stader Labs.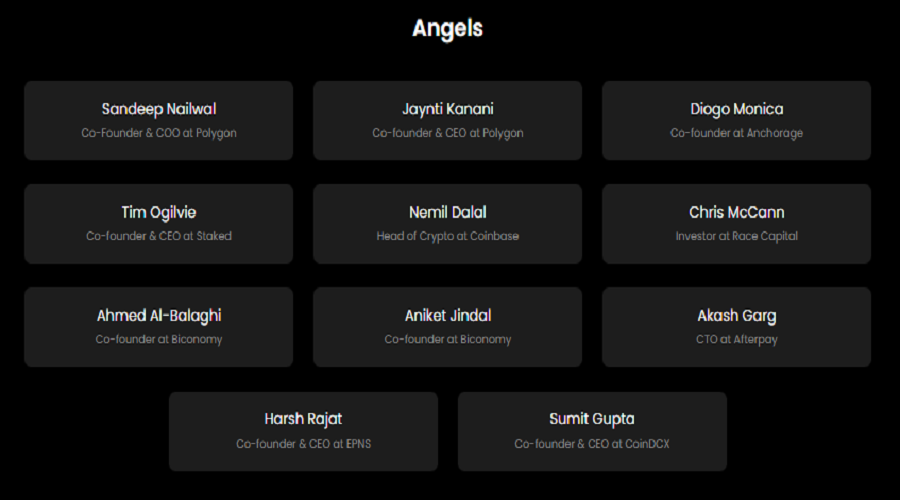 Stader partner
Currently, Stader has engaged in partnerships with over 15 funds, more than 4 blockchain entities, and 11 distinct angel investors.
Summary
As the DeFi ecosystem continues to expand, strategies that optimize capital usage and promote consistent cash flow will be increasingly adopted. Stader Labs serves as a solution to meet the current demand for Staking.
The above information was researched by the team at 247btc.net. We hope that this information will be helpful to our readers. However, please note that this is not investment advice, but rather an informational channel. Therefore, investment decisions should be carefully considered.