Recently, due to the rapid development of new trends such as NFTs, Play-to-earn, and Metaverse, the Ethereum blockchain network increasingly reveals its weaknesses and becomes overwhelmed. As a result, this negatively impacts the user experience, and even causes time and monetary losses. In this article, Kevin and the readers will explore Immutable X (IMX) – one of the pioneering layer-2 projects aimed at optimizing NFT transactions in the market.
What is Immutable X (IMX)?
Immutable X is the first Layer 2 solution to support fast NFT minting and trading on the Ethereum network. The project was developed using Zero knowledge Rollups technology by StarkWare to address the high gas fee issue faced by NFTs on Ethereum.
Currently, more than 51 million Non-Fungible Tokens (NFTs) have been minted on the Immutable X platform without incurring any gas fees. In addition, over 8 million of these NFTs are actively being traded.
The technology solution of ZK Rollup is utilized by Immutable X to extend the scalability of blockchain. This enables users to seamlessly process transactions on Layer 2, enhancing the overall user experience.
Performing off-chain transactions and generating a "Validity Proof" for such transactions is critical for ensuring the accuracy and integrity of the overall transaction process.
Submit these proofs to a smart contract operating on layer 1.
The assets held by users on the blockchain are kept within smart contracts and can only be released after successful proof, which includes the validation of the legitimacy of a user's assets.
The salient feature of Immutable X
The Immutable X blockchain solution provides a direct resolution to the key issues that Ethereum currently faces in terms of cost, throughput, and scalability. With an exceptionally fast transaction speed and the excellent security features of Ethereum, the platform operates efficiently and securely. Additionally, activities on Immutable X are environmentally friendly as they do not emit CO2 into the atmosphere.
The Immutable X platform offers users the opportunity to create NFTs without incurring gas fees, while also providing an intuitive user wallet interface that caters to gamers. Moreover, it enables developers to easily construct their own NFT projects using its API (Application Programming Interface). Such a user-friendly platform offers great potential for gamers and developers alike.
The primary products offered by Immutable X comprise of:
NFT-Enable Wallets: The Immutable X platform currently offers support for all Ethereum wallets through its extension, thereby enabling seamless and secure transactions for users.
Nền tảng SDKs: The Software Development Kit (SDK) designed specifically for the platform and programming language enables partners to integrate with Immutable X more seamlessly.
Shared Liquidity & Orderbook: Immutable X provides a global order-book to optimize the liquidity of the protocol, resulting in enhanced trading efficiency and seamless transaction execution across all supported markets.
Immutable X Platform: The fundamental infrastructure enables the minting, deposit, withdrawal, and transaction of assets within the layer 2 blockchain.
Immutable X Marketplace: Where NFT transactions take place.
Compliance & Support: Guarantee legal issues, copyright, … for NFT products.
Detailed information about IMX Token
Key Metrics IMX
Token Name: Immutable X.
Ticker: IMX.
Blockchain: Ethereum.
Token Standard: ERC20.
Contract: 0xf57e7e7c23978c3caec3c3548e3d615c346e79ff
Token Type: Utility.
Total Supply: 20,000,000 IMX.
Circulating Supply: 235,284,001 IMX.
IMX Token Allocation
IMX Token Sale
The project offers 2 options for token sale:
Option 1: 10 USD per token, issued 6 months from October 19, 2021.
Option 2: 15 USD per token, issued 3 months from 19/10/2021
How to earn and own IMX Token
Users can obtain IMX through the following means:
For every transaction on Immutable X, a certain amount of points will be rewarded. These points will then be pooled and distributed as IMX rewards based on the proportion of points held.
One can purchase through various trading platforms such as Binance, Coinbase, FTX, Houbi, Kraken, Gemini, Bitstamp, Poloniex, Uniswap, SushiSwap, Gate.io, OKX, and Bybit.
Exchange IMX
The IMX cryptocurrency is traded on a variety of different platforms including Binance, FTX, Huobi, LuCoin, Coinbase, Kraken, Poloniex, SushiSwap, Gate.io, Coinlist, Uniswap (V3), Bybit, Crypto.com, OKX, BitMart, Upbit, and MEXC.
Benefits of holding IMX Token
IMX tokens will be used to:
Administration Token: Immutable X community members have the right to use IMX to vote for project activities.
Transaction Fee: 20% fee will be paid in IMX for each transaction on Immutable X.
Staking: All transaction fees paid in IMX will be sent to the rewards pool, the more stakes, the larger the amount of IMX will be received.
Project team, investors & partners
Project team
The leadership of Immutable X is composed of a team with ample experience in the field of cryptocurrencies, specifically:
CEO – James Ferguson: The individual in question has been featured in Forbes' 30 Under 30 and has previously led the software development team at an E-Commerce company valued at 1 billion USD. In the year 2015, said individual became acquainted with Ethereum and went on to develop the blockchain game Gods Unchained on the platform of Immutable X.
Co-Founder – Robbie Ferguson: He has also been featured on the Forbes 30 Under 30 list, and has previously developed a tax platform for the largest cryptocurrency exchange in Australia.
CTO – Alex Connolly: In 2017, Anh joined the Ethereum ecosystem and developed a blockchain programming language for smart contract virtual machines.
Investors
In March 2022, Immutable X successfully raised 200 million USD in a Series C funding round, led by Temasek, Animoca Brands, and Tencent, resulting in a company valuation of 2.5 billion USD. Also participating in the funding round were numerous other venture capital firms, including ParaFi Capital, Princeville Capital, Arrington Capital, Mirae Asset, and Liberty Global.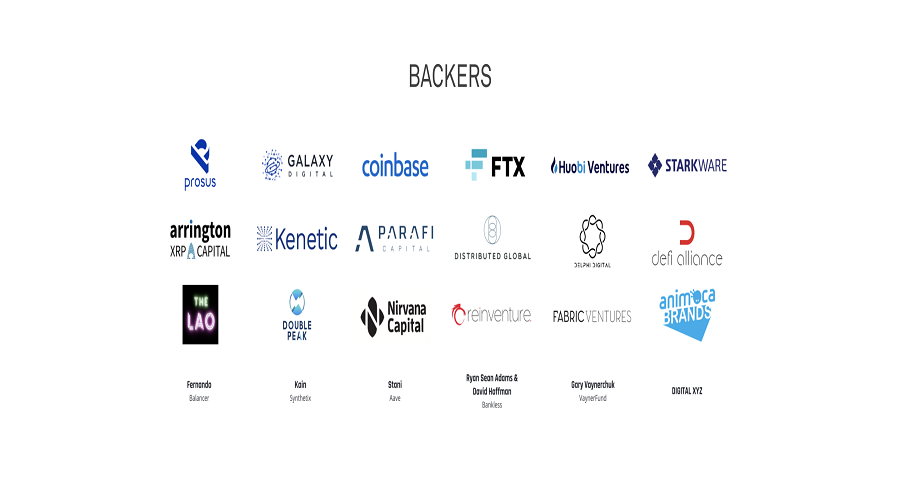 Previously, in September 2021, Immutable X raised 60 million USD in a Series B funding round, which increased the company's valuation to 410 million USD.
Partner
Immutables X has collaborated with various projects such as GameStop, Planet Quest, NFTrade, Mandala, OKX Meta, Kongregate, Habbo, among others.
Summary
The support of numerous key players in the cryptocurrency market has partially demonstrated the potential and future development opportunities of Immutable X. It is hoped that this project will continue the success of Polygon Network and aid in the gradual improvement of the Ethereum network in the near future.