Having officially returned to the cryptocurrency race after nearly four years since its launch, Cortex (CTXC) has made impressive progress. The integration of powerful new features has completely overhauled Cortex's 2022 version, causing a resurgence in the cryptocurrency market. So what exactly is Cortex (CTXC)? Why does the project have such a strong allure?
What is CTXC Coin?
Cortex is an AI-powered hierarchical platform built on blockchain technology with the objective of creating a public blockchain platform called Cortex. This platform enables the integration of AI algorithms to support smart contracts, allowing users to incorporate AI into their smart contracts. Additionally, Cortex establishes a collaborative mechanism that encourages community cooperation, empowering any user to customize and refine Cortex models while receiving a certain reward for contributing to the platform. All these efforts aim to facilitate Cortex's provision of state-of-the-art AI models on the blockchain.
CTXC is the primary digital currency of Cortex, utilized for various purposes such as receiving rewards for detecting errors or performing optimal model execution within the platform, and as a means to exchange with other cryptocurrencies.
The cryptocurrency platform known as Cortex successfully conducted its private token sale for its CTXC token during February and March of 2018. The sale was managed by Bitmain and FBG Capital, both of whom are prominent investors within the cryptocurrency industry.
The features and characteristics of Cortex Coin
Core features of Cortex include:
Smart AI Contracts: The Cortex platform empowers users to develop artificial intelligence-related programs on the blockchain and subsequently transmit them into different smart contracts, following confirmation.
Cortex virtual machine: Cortex possesses its own proprietary virtual machine, known as the Cortex Virtual Machine (CVM) or the Cortex Virtual Machine. The command set of the CVM is fully compatible with the Ethereum Virtual Machine (EVM) and supports reasoning abilities.
Cortex Inference Consensus: When a user initiates a transaction with a contract, all nodes on the platform must execute the code of that smart contract. The unique feature of Cortex's smart contract is that it can be equipped with knowledge to infer a specific outcome, and then all nodes must agree to this inference. This generates consensus and distinguishes Cortex's smart contract from other typical ones.
Framework Submission Model: Cortex also provides a submission interface for familiarizing with off-chain solutions, including submissions for virtual machines to interpret instructions for models. This establishes a bridge between computing providers and algorithm providers, enabling transactions and collaborations among participants in the Cortex ecosystem.
Cortex Intelligence Inference Framework: Researchers in the field of machine learning worldwide can upload well-trained data models onto the storage layer of Cortex. Subsequently, users who require these AI models can derive inferences using these models and then remunerate the providers.
Cortex Core Components (CTXC)
Smart Contracts
In actuality, Smart Contracts play a crucial role as the "brain" of the development of Cortex and are considered an indispensable component of the entire ecosystem. Smart Contracts enable users to write their own Machine Learning programs on the Blockchain. Furthermore, Smart AI Contracts serve as a tool to facilitate user interaction with other layers.
Virtual Machine
The Cortex platform possesses its own Virtual Machine, known as Cortex Virtual Machine or CVM. Noteworthy attribute of this component is its ability to be compatible with EVM and provision of instructive documentation for reference purposes.
Inference Consensus
Normally, when a user conducts a transaction, all nodes on the platform are required to execute the Smart Contracts code. Unlike traditional Smart Contracts, the Smart Contracts of Cortex are equipped with a "knowledge block" that supports users in reasoning and providing accurate results. However, the nodes in Cortex will accept the results of the inference process to create a consensus mechanism for the platform.
Framework Submission Model
The Framework Submission Model serves the purpose of assisting users in becoming familiar with off-chain solutions. It functions as a bridge between computer developers and significant algorithms, enabling more efficient transactions for participating individuals within the ecosystem.
Intelligence Inference Framework
Thanks to the support provided by Cortex, those pursuing research in the field of Machine Learning can upload their well-trained data models onto the Cortex Storage Layer. To utilize the AI models, end-users are required to pay a fee to the owner of the models. With Cortex, both end-users and model providers can reap desired benefits in equal measure.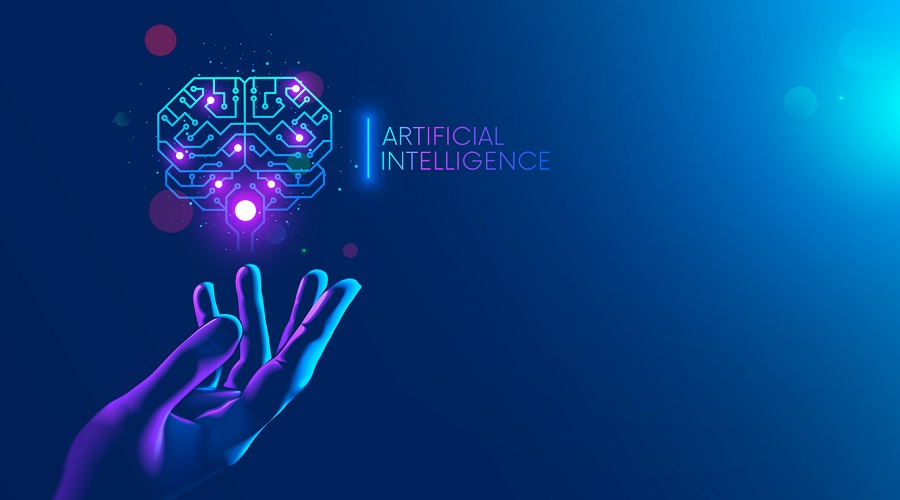 Detailed information about CTXC coin
What is CTXC coin?
The CTXC coin serves as the native token issued by the Cortex platform. Holding CTXC coin enables access to purchasing technology products related to AI development within the Cortex ecosystem, such as Deep Machine Learning, Graphics card, and Cloud Computing.
Additionally, the CTXC coin serves various purposes such as rewarding individuals who discover system flaws or improve system capabilities within the ecosystem, and exchanging with other cryptocurrencies.
Key Metrics
Token Name: Cortex.

Ticker

: CTXC.
Blockchain: Ethereum.
Token Standard: 

ERC-20

.
Contracts: Updating…
Token Type: Utility.
Total Supply: 299,792,458.

Circulating Supply

: Updating…
Allocation
Mining Reward: 50,04%.
Private Sale: 20,01%.
Team: 15,01%.
Advisors: 4%.
Marketing: 9,01%.
Academic Cooperation: 1%.
Challenge 

Bounty

: 0,93%.
At the beginning of 2018, the Cortex project raised funds by means of a Private Sale, which resulted in the acquisition of 60 million CTXC coins, with each token valued at $0.53. The project also managed to raise a total of 40,000 ETH, equivalent to $32 USD, during this sale. Moreover, 20.01% of the total token supply was sold during this fundraising round.
Release Schedule
Similar to Bitcoin, the mining rewards for the Cortex project will be halved every four years. The total mining rewards for Cortex are set at 150,000,000 CTXC, resulting in a maximum total supply of 299,792,458 CTXC. The process of mining CTXC will occur over a 20-year period. This information is presented in a formal and informative style.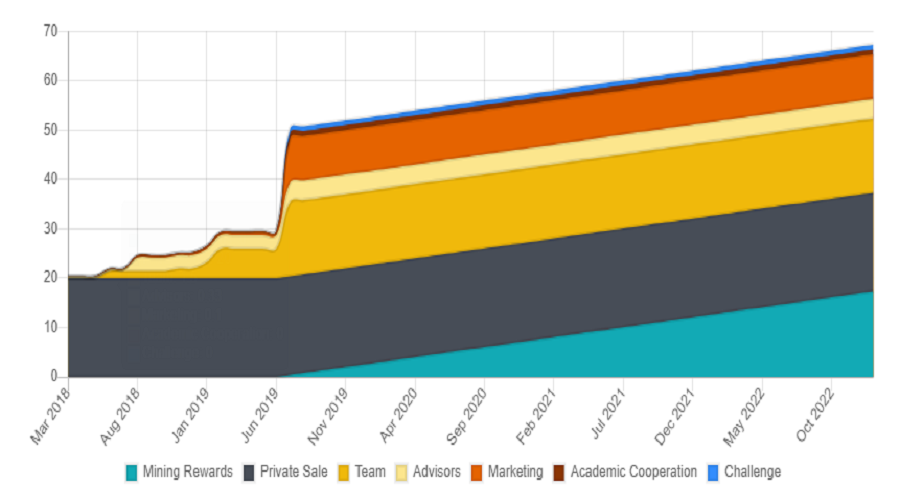 Team, Investor & Partner
Team
The primary headquarters of Cortex was established in Singapore, and the organization houses key members who are leading experts in various fields. Notable core members involved in project development include:
Ziqi Chen (CEO): Ziqi, the founder of Waterhole.io, holds a bachelor's degree from the prestigious Thanh Hoa University in the field of Civil Engineering. In addition, he has earned two master's degrees in Engineering specializing in Construction and Machine Learning respectively.
Weiyang Wang (CTO): Mr. Wang holds the position of Technical Director at Cortex, bringing with him extensive experience in the field of AI. He was awarded first prize at the 2017 Fintech Hackathon and Dorahacks competitions. Additionally, he holds a Bachelor's degree in Economics and Aerospace Engineering from Tsinghua University, and a Master's degree in Statistics from the University of Chicago.
Yang Yang: Yang Yang, who majored in Computer Science, has been appointed as the Chief Blockchain Engineer for the Cortex project. Additionally, he is also a co-founder of Waterhole.io. Yang Yang is a former student of Thanh Hoa University, with excellent academic credentials in the field of Computer Science.
Investor
Cortex enjoys reputable backing from established investment firms such as FBG Capital, Bitmain, Blackwater Capital, Nirvana Capital, among others, in addition to strategic partnerships with well-respected universities such as Thanh Hoa, California Berkeley, and Shanghai Jiao Tong.
Partner
Cortex is not only endowed with a strong financial foundation, but it also receives support from accomplished partners such as Prof Whitfield Diffie, Vincent Zhou, Kris Singh, and Heting Shen.
Development roadmap of Cortex currency
Ritchie 2022 Q1 Completed Solidity Compiler and MRT upgrade.
Dijkstra 2022 Q2 Implement cross-chain bridge of multi-node notary mechanism compatible with EVM. Quantitative MRT.
Bernoulli 2022 Q4 Completed zkRollup for transactions and contracts. Proposed cross-chain bridge of suspended version.
Galileo 2023 Q4 Integrated distributed storage system architecture.
Conclude
The Cortex platform serves as the foundational basis for an AI hierarchy which operates on a novel Public Blockchain network. This chain integrates sophisticated Smart AI Contracts that streamline the research and development process for developers creating dApps. As the project operates as a collaborative effort, developers and AI researchers alike have the opportunity to participate and receive rewards for their contributions.
The above information was researched by the team at 247btc.net. We hope that this information will be helpful to our readers. However, please note that this is not investment advice, but rather an informational channel. Therefore, investment decisions should be carefully considered.