The increasing need for user data security in digital transactions has been driven by the development of blockchain technology and cryptocurrencies. To address this demand, many blockchain and DeFi projects have utilized Zero Knowledge Proof (ZKP) technology, which enhances user privacy and security during transactions. One such project is Manta Network. To learn more about Manta Network and its features, please refer to the article provided by 247btc.net.
What is Manta Network?
Manta Network is a first-layer blockchain built on the Substrate framework of Polkadot. Its vision is to establish a privacy-oriented smart contract platform, achieved through the implementation of zk-SNARK technology to deliver high-throughput, cross-chain capabilities, and anonymous features. Notable features of Manta Network include:
Private Payment protocol.
Decentralized exchange protocol.
Lending protocol.
Synthetic asset protocol.
Manta Network products
Manta's two main products include:
Mantapay: This represents the latest offering from Manta, a decentralized and anonymous payment protocol based on zk-SNARK technology. It capitalizes on the Bring Your Own Token (BYOT) model, which empowers users to conduct private transactions with various cryptocurrencies.
Decentralized private token exchange protocol (DAX): Users are able to anonymously trade private versions of the original Token on the platform with each other via an Automated Market Maker (AMM).
Additionally, in the future, the project will introduce a system for decentralized anonymous payment (DAP) protocol and an asset synthesis protocol.
The salient features of Manta Network
The majority of current histories of cryptocurrency transactions are publicly available due to the transparency of blockchain technology, which affects the privacy of individuals and organizations. To address this issue, the project will mint anonymous assets pegged to real assets at a 1:1 ratio and allow them to be used in Manta's DeFi products.
Furthermore, the implementation of ZKP Manta provides enhanced privacy protection for transactions on the blockchain, while also enabling decentralized expansion of privacy capabilities without reliance on hardware.
Due to the cross-consensus messaging (XCM) mechanism of Polkadot, Manta is able to communicate with other Layer 1 networks in the Polkadot ecosystem, which demonstrates its capability of interoperability and integration.
An overview of MANTA token and its tokenomics
Key Metrics
Key metrics MANTA token của Manta Network:
Token Name: MANTA Token
Ticker: MANTA
Blockchain: Manta Blockchain.
Token Standard: native token của Manta Network.
Token type: Governance & Utility
Total Supply: 1,000,000,000 MANTA
Circulating Supply: not live yet.
Token Allocation
MANTA token allocation:
Mint Mining: 38%
Dev Funds: 18%
Backers: 21%
Team: 10%
Future Sales: 8%
Advisors: 5%
Token Sale
The project has received a lot of investment from prominent Ventures, but token sales information has not been disclosed by the project.
Token Release Schedule
Updating…
Token Use Case
Staking: Users can use MANTA to participate in staking and receive rewards
Burning: MANTA tokens will be burned depending on the market situation and this is the project's deflation mechanism.
Governance: MANTA holders will be able to participate in voting on important issues within the network
Roadmaps & Updates
Q4/2021
Calamari Network PLO.
KMA token Launch.
Calamari Chain launch.
Manta Network PLO.
Maripay testnet v2.
Q1/2022
Maripay launch.
MANTA token Launch.
Manta Chain launch.
Project team, investors & partners
Development team
The development team of Manta Network comprises a conglomerate of distinguished professors and seasoned scholars with immense proficiency in the cryptocurrency markets. The noteworthy members of the project's team encompass:
Shumo Chu (Co-Founder): He is currently serving as an Assistant Professor at UC Santa Barbara and conducting research on Systems at Algorand. With his extensive experience collaborating with distinguished crypto researchers, who were crowned with the Turing Award (Computer Science Association prize), he has achieved global recognition.
Kenny Li (Co-Founder & COO): The individual in question obtained an MBA from MIT Sloan and has amassed over a decade of experience in scaling startup companies. Proficient in Bitcoin since 2013, this person possesses a considerable amount of expertise in working on diverse Blockchain projects.
Victor Ji (Co-Founder): The individual possesses a Master's degree in Economics from Harvard University and concurrently holds the position of Chairman of the Blockchain and Cryptocurrency Club at Harvard Kennedy School.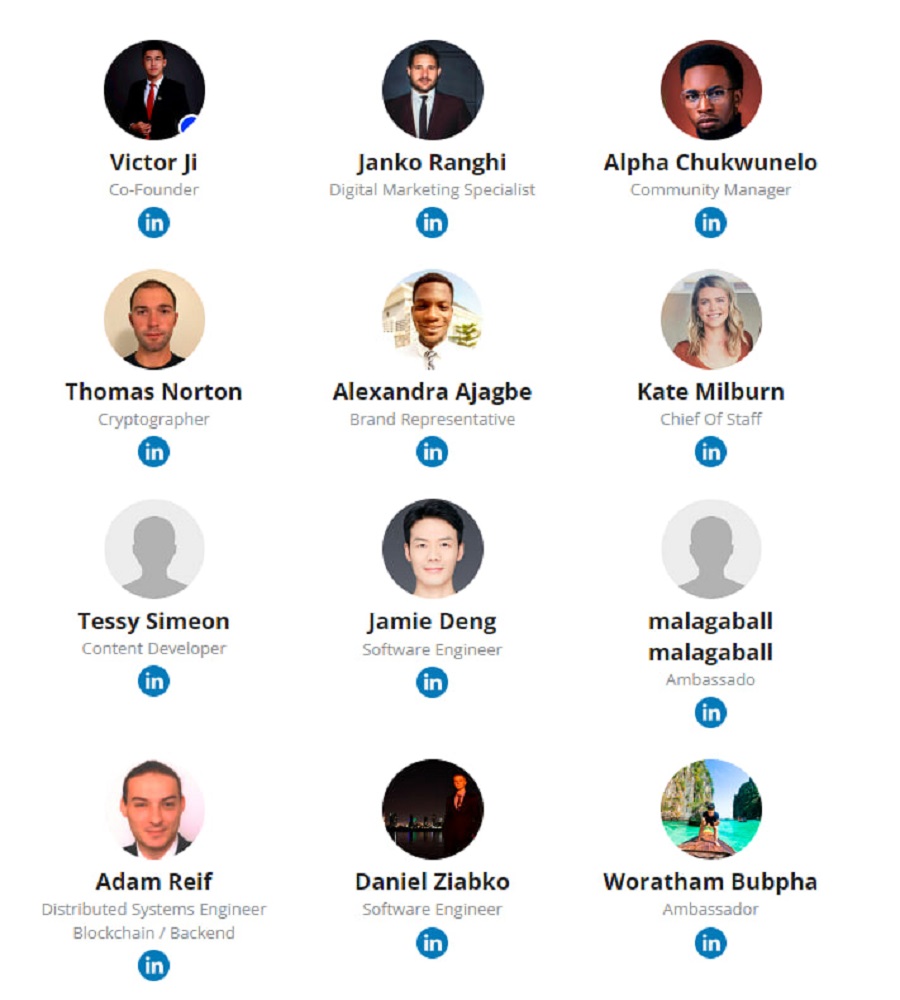 Investors
This project has garnered attention due to the participation of two reputable investment funds, Binance Labs and Polychain Capital. Additionally, notable investment funds such as ParaFi and Coinfund have also shown interest in this venture.
Manta Network Partner
Prominent partners of Manta Network include Acala, ChainX, and Parallel, among others.
When considering Manta Network, one will find that it is an ambitious and highly promising project on Polkadot, offering users privacy, as well as the ability to interact and conduct transactions quickly. It is important to note, however, that the project is still in the testnet phase and we must wait to see if Manta Network can effectively address any issues upon its mainnet launch.
Summary
It is possible that through reading this article, you have obtained some basic information about the Manta Network project that may assist you in making a sound investment decision. Please be advised that 247btc.net shall not bear responsibility for any investment decisions that you make. We hope that you will succeed and generate significant profits from this promising market.