Xterio is a gaming platform that has developed and released numerous genres of games, employing Blockchain technology. The question remains, does Xterio differentiate itself from other platforms by receiving investment from Binance?
What is Xterio?
The Xterio platform serves as a development foundation for the launch of a Web3 game, which is based on both blockchain technology and artificial intelligence (AI). As part of this project, GameFi-as-a-Service (GaaS)* solutions are supplied, thereby enabling:
Players immerse themselves into the Metaverse world, where they can partake in gameplay, earn rewards, conduct NFT trades via Marketplace, possess SoulBound Tokens, and engage with numerous other players for social interaction.
The developer has recently launched a new game project on the Xterio platform and is promoting it to targeted users.
*GaaS, which stands for GameFi-as-a-Service, is a solution that offers a range of services, products, and features within the GameFi domain to meet the needs of users such as playing games and buying/selling in-game assets.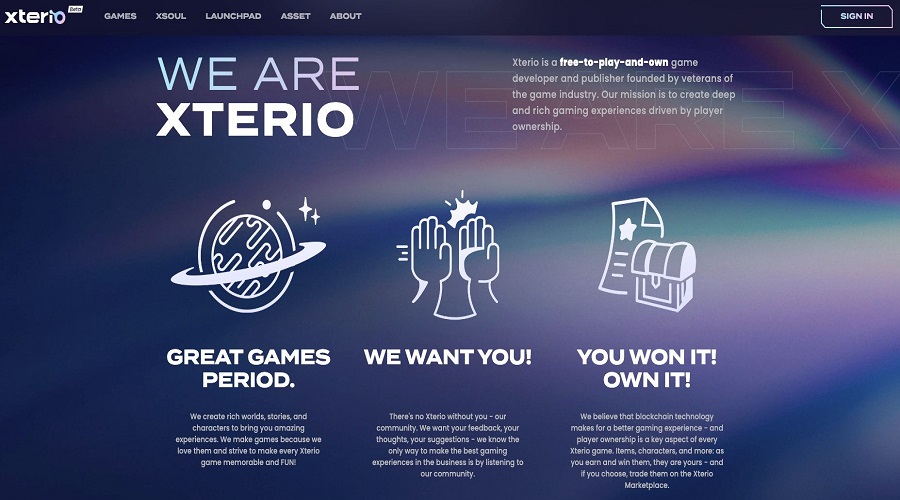 The salient feature of Xterio
Xterio employs blockchain technology to develop an ecosystem of 11 distinctive games that provide authentic and enjoyable experiences to its users, thereby creating a unique competitive edge over its counterparts.
In addition to providing recreational entertainment, play-to-earn and free-to-play business models offer users the opportunity to turn in-game assets into profit. With the Xterio platform, users retain complete ownership of their virtual property and may engage in buying and selling transactions for lucrative gains.
Furthermore, Xterio will be launching exclusive collections of NFTs, which can be traded for profit or utilized within the Xterio ecosystem. Owners of these NFTs will have the opportunity to engage in lucrative transactions and further contribute to the growth of the platform.
Xterio's Ecosystem
The Xterio ecosystem includes:
Numerous gaming projects of various genres that employ the play-to-earn model are established, allowing users to both enjoy the gaming experience and earn profitable returns.
Xsoul: Xsoul is a type of SoulBound Token which represents the personal information and contributions made by users on the Xterio platform.
Other Features: Launchpad and Asset.
Game
At present, the project consists of two games – "Age of Dino" and "Abyss World". The remaining games on the platform are currently in the developmental phase.
Age of Dio (AOD)
The game "Age of Dino" is a massively multiplayer online (MMO) strategy game developed by Gamephilos Studio. It is set in a simulated world during the age of dinosaurs and allows players to assume the role of characters within the game.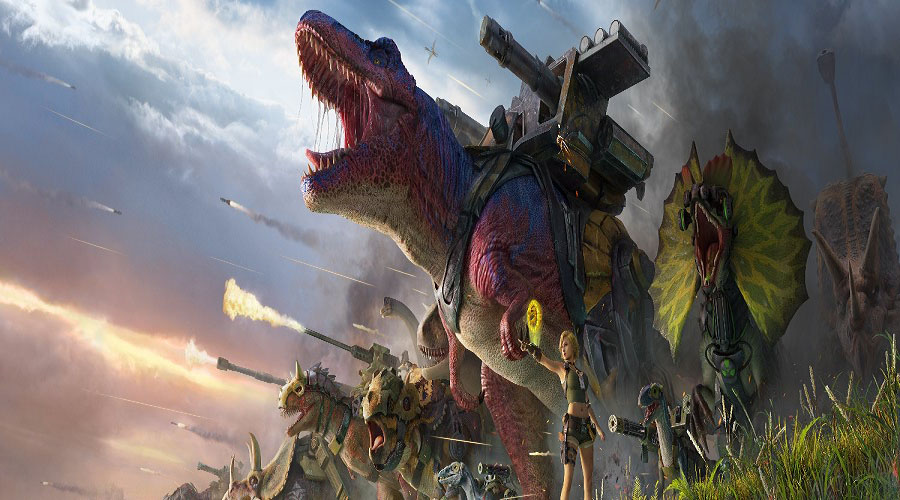 By becoming a part of AOD, players assume the role of adventurers and engage in various activities such as explorations, resource gathering, feeding dinosaurs, constructing theme parks, and earn profits through the play-to-earn model based on their virtual assets within the game.
Furthermore, AOD provides players with the ability to establish friendships, engage in discussions regarding game strategy on various chat channels, and participate in Player vs Player battles.
Currently, users have the option of participating in the "Early Registration" program to become one of the earliest players of AOD and have the opportunity to receive an airdrop.
Abyss World
Abyss World is a role-playing action-adventure game developed by Metagame Industries. This game belongs to the genre of fantasy and takes place in an ominous environment called the Open Dark World. The game features numerous vast regions that have been devastated and are referred to as Nordinia.
Players will assume the roles of Territories (summoners) in the game, with the objective of constructing and safeguarding their own Nornidia territories.
During protection procedures, Territory is required to gather potential puzzle pieces that can summon a Hero to combat against the enemy.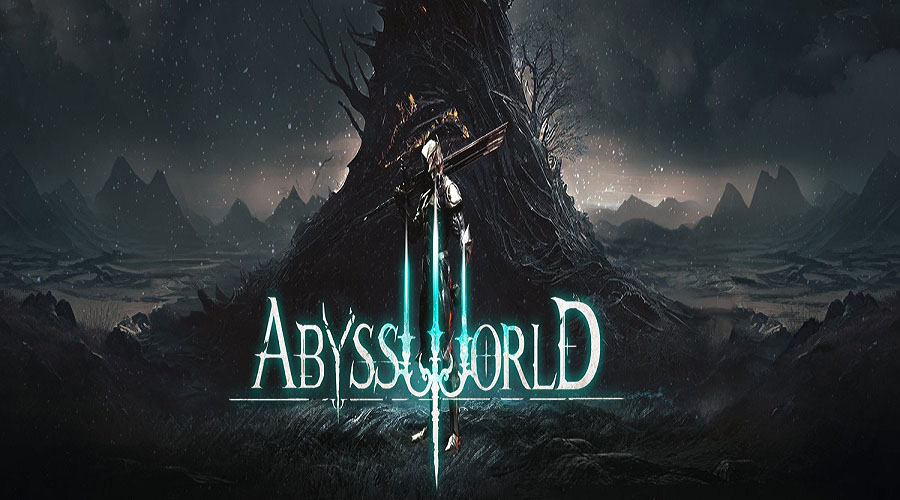 The game comprises of five distinct heroes, each possessing unique origins, abilities, and attributes.
Warrior: Fight based on skills such as: attack, defense…
Musha: Skilled in weapons such as using guns, bows, arrows, etc.
Mages: The only character who knows how to use magic, can upgrade weapons, control water, fire …
Engineer: Experts in academia such as manufacturing, weapons manufacturing, etc.
Explorer: Ability to explore, find new lands, new weapons…
At the same time, Territory has the capability to enhance its Heroes by completing daily tasks such as training and adventuring.
Moreover, Abyss World enables players to establish friendships and form teams (up to 6 people) to combat enemies or participate in PvP battles on the arena. During combat, viewers can also place bets on their favorite teams to receive rewards.
XSoul
XSoul is an NFT-based SoulBound Token (SBT) that serves the purpose of verifying users' information and contributions in Xterio. Redeeming XSoul can be accomplished by exchanging 3 Badget NFTs, which are badges awarded to users.
The SoulBound Token is a type of token that cannot be transferred or traded. SBTs are publicly utilized and closely secured within the wallet in which they are stored, referred to as a "Soul."
The rewards for Badget NFTs are obtained through the following methods:
Share Xterio on social platforms: Twitter, Discord…
Participate in Xterio events.
Follow the project's social platforms on: Twitter, Discord…
The SBT XSoul affords users certain privileges such as:
Becoming a VIP member entitles you to participate in a variety of exclusive events without the need for prior registration.
The chances of receiving an airdrop in the future, which will be organized by Xterio, are expected to increase significantly.
The privilege of being included in the whitelist for future NFT sales has been granted.
Project administration rights.
Other features
Furthermore, Xterio also provides additional features such as:
Launchpad:The studio is currently offering an exclusive collection of NFTs for sale at a designated location, while also continuing to develop the Launchpad feature.
Asset:The dashboard serves as a comprehensive platform that consolidates and exhibits the user's NFT assets in an organized manner.
What is Xterio Token?
The project has yet to disclose any information pertaining to its token. 247BTC shall diligently provide further updates.
Project team
The project was developed by Jeremy Horn, an experienced professional in the Web3 gaming market, known for his outstanding productions such as Harry Potter: Hogwarts Mystery, Star Wars: Smuggler, Family Guy: Quest for Stuff, and Marvel: Avengers Academy.
In addition, Xterio's development team comprises of experts from various companies including Netease, Electronic Arts, Rockstar, Krafton, FunPlus, Jam City, Ubisoft, and others.
Investors and project partners
Investor Xterio
On 13th July, Xterio received an investment of $15 million from Binance Labs.
Prior to this, the project had successfully secured a total of $40 million in funding from prominent investors including FunPlus, FTX Ventures, and HashKey Capital.