Binance is a renowned and reputable global cryptocurrency exchange platform, widely known to most of us. Today, we proudly introduce Binance Labs – the investment fund and development arm of 247btc.net – focusing on the largest and most reputable projects related to digital currencies in the world of Crypto.
What is Binance Labs investment fund?
Binance Labs, located in Hong Kong, is a component of the Binance ecosystem. Established in 2017 in Valletta, Malta, the investment fund is recognized as the fund arm of the Binance ecosystem.
Binance Labs was established with the mission of promoting the development of the cryptocurrency industry and serving as a nurturing ground for promising projects with practical applications in the future. The primary objective of Binance Labs is to support and collaborate with these projects in realizing the potential of blockchain technology and elevating them beyond the realm of the Crypto world, achieving global real-world applications.
To date, Binance Labs has provided support to more than 120 projects spanning 25 countries and territories, garnering a wealth of global reach and influence.
The development team of Binance Labs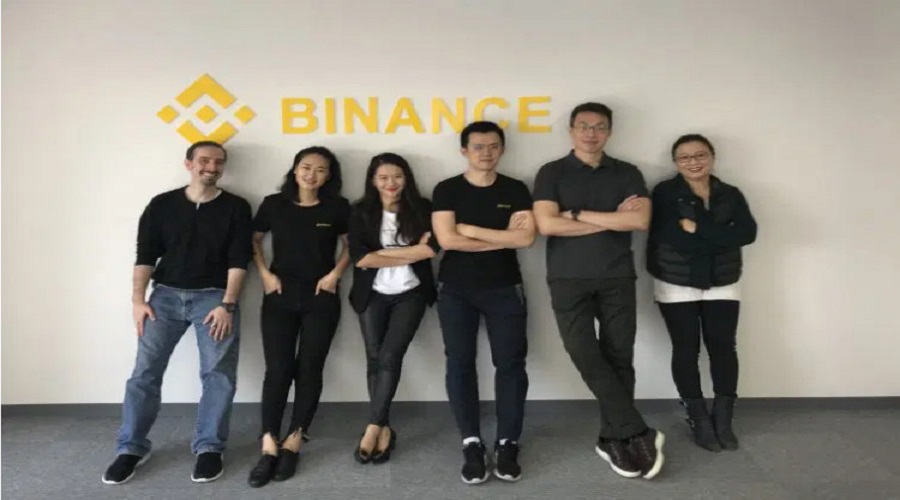 Changpeng Zhao – CEO of Binance Labs
Undoubtedly, the name "authority" is familiar to all. 247btc.net also provides an in-depth article on Cz and his vision, which can be continuously monitored by interested individuals.
Who is Changpeng Zhao (CZ)? All about the CEO of Binance
Gin Chao – Strategy Officer of Binance
The individual currently holds the position of Global Strategy Development Lead for Binance Labs. Prior to joining Binance Labs in June 2019, they served as the former Deputy Chairman of Strategy and Business Development at the National Basketball Association (NBA) and as the Director of Strategy at Dell.
Nicole Zhang – Director of Binance Labs
Since T4/2020, the current incumbent assumed the position. Prior to this, she held the role of Sales and Marketing Manager at Singapore Press Holdings.
Ross Barbash JD: Mentor of Binance Labs
As the Founder of the Blockchain Lawyers Forum, he has provided legal support to Binance Labs in various aspects.
The investment portfolio of Binance Labs
Over a span of more than four years of its development, the fund has sponsored and assisted approximately 120 projects. Initially, prior to the inception of the Incubation Program, which is a supportive and nurturing program for Binance Labs' startup projects, the fund was considerably limited and cautious in investing in new investment transactions, resulting in a relatively low number of invested projects. However, as time progressed, Binance Labs became increasingly proactive in its operations, leading to a rise in the number of invested projects.
During the year 2021, Binance Labs invested in approximately 30 projects, including 9 projects under its third season of the Incubation Program. The majority of the investments were geared towards NFT/Gaming, which has emerged as a rapidly growing trend this year. Additionally, Binance Labs allocated a portion of its investments towards the Polkadot ecosystem, specifically Moonbeam and Astar, as well as DeFi and Exchange platforms.
Nonetheless, generally speaking, the projects with high ROI do not belong to the newly invested ones in 2021. These projects have already been invested in for quite some time before experiencing significant growth, such as Band Protocol, Axie Infinity, Harmony, Sandbox, Chiliz, Terra, 1inch, and Audius.
If, at the time they invested, these trends seemed peculiar, such as how we could trust that one day Fan Tokens would become so widespread, or that the world of Metaverse would begin to trend in 2021, all of these were anticipated and actively promoted by Binance Labs.
By the start of 2022, Binance Labs had already invested in approximately 12 projects within a span of fewer than two months, and the fourth season of their Incubation Program was still ongoing. With these recent developments, 2022 appears to be a promising and spirited year for Binance Labs.
The constituent elements comprised within the ambit of Binance Labs' Portfolio
Let us collectively traverse some notable projects in each facet of Binance Labs.
Binance Labs' portfolio comprises five projects pertaining to the fan token domain, encompassing a mobile application platform for sports and entertainment (Chiliz), along with four fan tokens from leading football clubs in Europe.
Chiliz: The Chiliz platform is the first Blockchain-based platform designed specifically for application in the entertainment sports industry. The project utilizes Blockchain technology to develop a platform called Socios.com, which provides users with the ability to own crypto assets and have voting rights, and participate in activities such as club management, games, and tournaments. This participation transforms sports fans from passive viewers to active contributors in the development of the clubs they love.
The team's fan tokens comprise the AS Roma Fan Token, Atletico Madrid Fan Token, Juventus Fan Token, and PSG Fan Token
NFT/ Gaming and Metaverse
This sector has received the greatest amount of investment from Binance Labs, showcasing notable representatives within the Blockchain Gaming industry
Axie Infinity: Axie Infinity is the game that started the Play to Earn movement, and is also the project that currently has the highest capitalization in the Gaming segment.
The Sandbox: The Sandbox is a decentralized virtual reality platform (Metaverse) developed on the Ethereum platform. Currently Sandbox also ranks second in market capitalization in the Gaming segment
High Street: Highstreet is an open world Metaverse that combines shopping, gaming, NFTs, traditional brands, and cryptocurrencies in one MMORPG.
Cosmic Guild: Cosmic Guild is the first community guild, where gamers from around the world bond together as a community, united by their love for games.
This area has also proven to be a lucrative segment for Binance Labs, with impressive Returns on Investment (ROI). Binance Labs remains committed to investing in this sector and has recently backed several gaming/metaverse projects such as Nine Chronicles, Heroes of Mavia, and Space. The current ROI for some of these projects, based on IDO prices, highlights their potential for success.
Axie Infinity: +49,038.6%
The Sandbox: +36,101%
My Neighbor Alice: +5,724.7%
Blockchain Platform
Polygon: The blockchain platform Polygon, previously known as MATIC, has been designed as a layer 2 solution with the objective of facilitating scalability and expansion while addressing the persistent problems that exist on the Ethereum network, including slow transaction speeds, limited scalability, and exorbitant task execution fees.
Harmony: Harmony is a Blockchain Platform that aims to become the next-generation Blockchain technology, with a speed that is thousands of times faster than the current Blockchains. Its ultimate goal is to serve the market of 10 billion people with over 100 billion future devices.
Terra: Terra is a blockchain network constructed by utilizing Cosmos SDK, specifically designed for generating stablecoins. Unlike traditional approaches of preserving value with fiat or token collateral, each Terra stablecoin is convertible into the native token of the network, LUNA. This feature of Terra's stablecoins sets it apart from other platforms.
Kava: Kava is a secure layer 1 network with high scalability and DeFi ecosystem capability. Built using the Cosmos SDK and armed with organizational-level security features, Kava aims to enhance the accessibility of DeFi to the general public by providing a legitimate and dependable DeFi environment that is able to scale to meet global demand..
Oasis: The Oasis Network (ROSE) is a decentralized layer 1 blockchain utilizing a Proof-of-Stake consensus mechanism designed for an open financial system, with a focus on privacy and the data economy through the implementation of Cosmos SDK..
Celer Network: The Celer Network is a blockchain layer 2 solution that combines State Channel and Rollup technologies for more efficient processing.
Binance Labs has invested in various blockchain platforms, showcasing their visionary approach in addressing the limitations present in Ethereum such as congestion and high fees. The projects that Binance Labs invests in are not limited to any specific ecosystem, and the fund demonstrates trust in the intrinsic value of the projects. The investment fund focuses on both blockchain platform layers 1 and 2, specifically.
Layer 1: Harmony, Terra, Kava, Oasis, Moonbeam, Kava,..
Layer 2: Polygon, Celer Network, Cartesi.
Binance has enthusiastically promoted this trend, and recently, Binance Labs has continued investing in web3 solutions.
Biconomy: Biconomy is a multi-chain transaction infrastructure with the aim of facilitating and popularizing Web 3.0.
Automata Network: Automata Network is a decentralized service protocol that provides intermediary software solutions for privacy rights in dApps. The network's automated system helps tackle transparency issues and allows for tracking within the Web3 environment
Manta Network: Manta is a privately built layer on the Substrate platform which provides support to the entire ecosystem of Polkadot. This Web3 security protocol has been designed with the intention of privatizing digital asset ownership.
DeFi
Binance Labs has made numerous investments in DeFi projects, among which some standout projects include:
1inch Network: 1inch operates as both a DEX and aggregator. Instead of functioning solely as a trading platform, it distributes orders among various other DEXs and private liquidity providers in order to determine the best possible exchange rate. Presently, 1inch supports over twenty different liquidity sources.
Symbiosis Finance: Binance Labs has recently invested in a new DeFi project called Symbiosis Finance. This protocol is designed to provide multi-chain liquidity solutions, allowing users to seamlessly exchange different cryptocurrencies with just a single click. Currently, the protocol supports four blockchain networks, namely BNB Chain (previously known as BSC), Ethereum, Polygon, and Avalanche.
Injective Protocol: The Injective Protocol is a developing initiative that holds the potential to revolutionize DEX platforms as a derivative. It affords individuals complete control over their currency and enables anonymous transactions through their secure peer-to-peer exchange system.
Binance Labs Reviews
The subsequent remarks pertain to the investment portfolio of Binance Labs:
Binance Labs is an investor that follows a horizontal approach, engaging with multiple ecosystems, and does not solely concentrate on widely-known sectors such as DEX and Lending.
Binance Labs tends to lead trends exceptionally well and typically establishes positions prior to widespread adoption, thus reducing the need for further investment or only requiring minimal investment. Nonetheless, such a strategy may not always yield optimal results.
The investment portfolio of Binance Labs predominantly comprises Binance Launchpad and Binance Launchpool, with infrequent disclosures of investment activities similar to other funds.
Relationship between Binance Labs and Binance Launchpad, Binance Launchpool
There are numerous projects in the market that have not yet received an investment from Binance Labs. However, a common characteristic among these projects is that they have a presence either on Binance Launchpad or Binance Launchpool. Therefore, even without an official announcement of investment, it can be considered that the project has been invested in by Binance Labs if it has a presence on the two crowdfunding platforms of Binance.
Furthermore, many are wondering if projects featured on Binance Launchpad and Launchpool will be listed on Binance. It is noteworthy that as of now, Binance Launchpad showcases 21 projects, Binance Launchpool has 27 projects, and all of them have been listed on Binance. Hence, it can be deduced that even though there has been no official announcement, projects on these two platforms will be listed on Binance once the fundraising stage has concluded.
Relationship between Binance Labs and Impossible Finance
If you are unaware, Impossible Finance is an Incubator platform with Founder Calvin Chu, who formerly worked in Binance's Binance Launchpad division. As Binance Launchpad focuses on selecting potential projects to facilitate fundraising, many individuals may assume that Calvin has some association with Binance Labs.
However, in reality, both fields share a common aspect in project selection, but they are not related to each other. Calvin himself has confirmed that he is not heavily involved in Binance Labs. Therefore, the projects launched through IDO on Impossible Finance cannot be compared to the ones in Binance Labs' portfolio.
The lack of correlation has been affirmed in the IDO projects on Impossible Finance. As of present, numerous fundraising initiatives have been initiated by Impossible Finance, yet solely Highstreet has been successfully included in Binance Labs.
Summary
Binance Labs is one of the most reputable crypto investment funds. However, this does not mean that they prioritize their invested projects to feature in high FOMO products such as Binance Launchpad or Binance Launchpool. Consequently, the community can be assured of the quality of products on Binance. This implies that the projects included in the fundraising programs are individually evaluated.
The above information was researched by the team at 247btc.net. We hope that this information will be helpful to our readers. However, please note that this is not investment advice, but rather an informational channel. Therefore, investment decisions should be carefully considered.