The ever-changing wealth landscape in Asia has continually garnered international attention, as a vast number of individuals have left their indelible mark by being included on the esteemed Forbes real-time list of billionaires. But have you ever wondered who tops this list of the richest people in Asia.
It comes as unsurprising news that Mukesh Ambani has secured the title of Asia's wealthiest person as of August 2023, amassing a remarkable net worth of $96.4 billion. It is noteworthy that the list of the most affluent Asians transcends geographical boundaries. Consequently, this article offers a comprehensive summary of Asia's most prosperous individuals in the year 2023.
The Top 10 Richest People in Asia
Forbes has created a real-time list of billionaires worldwide, which indicates the wealthiest 10 individuals in Asia as of September 15, 2023.
| Rank & Name | Country | Net Worth (in USD Billions) |
| --- | --- | --- |
| #1 Mukesh Ambani | India | 91.6 |
| #2 Zhong Shanshan | China | 61.0 |
| #3 Gautam Adani | India | 55.8 |
| #4 Zhang Yiming | China | 39.1 |
| #5 Li Ka-shing | Hong Kong | 37.1 |
| #7 Tadashi Yanai and Family | Japan | 34.7 |
| #7 Ma Huateng | China | 33.8 |
| #8 Colin Zheng Huang | China | 33.8 |
| #9 William Ding | China | 32.3 |
| #10 Shiv Nadar | India | 29.0 |
A Deeper Insight: Richest People in Asia in 2023
Mukesh Ambani
Net worth: $91.6 billion
Source: Diversified
Age: 66
Residence: Mumbai, India
Citizenship: India
Mr. Mukesh Ambani, the esteemed chairman and managing director of Reliance Industries, holds the title of the wealthiest individual in Asia. In the year 2008, he entered the Indian Premier League (IPL) arena through the ownership of the Mumbai Indians team. Recently, Reliance's telecom and broadband service, known as Jio, has successfully achieved a subscriber count of almost 450 million. The recent introduction of Jio Financial Services in August has showcased the company's increasing range of offerings. Moreover, in July 2023, BlackRock and Jio Financial Services announced a joint venture, Jio BlackRock, initiated with the goal of delivering advanced and innovative investment solutions to investors in India.
Zhong Shanshan
Net worth: $61.0 billion
Source: Beverages, pharmaceuticals, self-made
Age: 68
Residence: Hangzhou, China
Citizenship: China
With a fortune of $62.3 billion, Zhong Shanshan remains the wealthiest individual in China as of the end of 2022. He is also regarded as the second richest person in Asia and the most affluent Chinese. Beginning his career in diverse fields, including construction work and journalism, Mr. Shanshan eventually ventured into entrepreneurship, founding Nongfu Spring, a prominent bottled water company. He also holds substantial influence over Beijing Wantai Biological Pharmacy, which produces rapid diagnostic tests for Covid-19.
Gautam Adani
Net worth: $55.8 billion
Source: Infrastructure, commodities, self-made
Age: 61
Residence: Ahmedabad, India
Citizenship: India
Mr. Gautam Adani is the notable leader of Adani Group, an eminent $32 billion enterprise consisting of diverse segments ranging from ports, airports, energy, and environmental initiatives. The notable achiever commenced his journey in 1988 as a trading firm which elevated his status to one of the wealthiest individuals in the Asian continent. His remarkable abilities towards managing India's leading airport operations and controlling the significant Mundra Port of Gujarat have been the highlight of his career. Furthermore, his astute business sense demonstrated with the strategic acquisition of Holcim's Indian assets in 2022, has catapulted him to the position of the second-largest cement producer in India.
Zhang Yiming
Net worth: $39.1 billion
Source: TikTok, self-made
Age: 39
Residence: Beijing, China
Citizenship: China
Mr. Zhang Yiming, the visionary leader behind the colossal Chinese technology corporation ByteDance, is primarily acknowledged for his instrumental role in creating the massively successful TikTok application, which has amassed a remarkable user base exceeding 1 billion globally. Mr. Yiming maintains a substantial 20 percent interest in ByteDance, which has recently faced a cloud of financial uncertainty due to the possibility of a US ban on TikTok. Nevertheless, it is noteworthy that ByteDance also operates a range of diversified business divisions, including those focused on news, education, and gaming.
Li Ka-Shing
Net worth: $37.1 billion
Source: Diversified, self-made
Age: 95
Residence: Hong Kong
Citizenship: Hong Kong
At the age of 21, Li Ka-Shing commenced his entrepreneurial journey by launching Cheung Kong Plastics, named after the Yangtze River, with a capital of $6,500 comprising of his personal savings and loans obtained from his relatives in 1950. His astonishing philanthropy is evident through his Li Ka Shing Foundation, which has contributed more than $3.8 billion towards various causes, primarily focused in the Greater China area. It is noteworthy that CK Hutchison Holdings, under the control of Li Ka-shing, has recently merged with Vodafone Group to create the largest mobile operator in the United Kingdom.
Tadashi Yanai & family
Net worth: $34.7 billion
Source: Fashion retail, self-made
Age: 74
Residence: Tokyo, Japan
Citizenship: Japan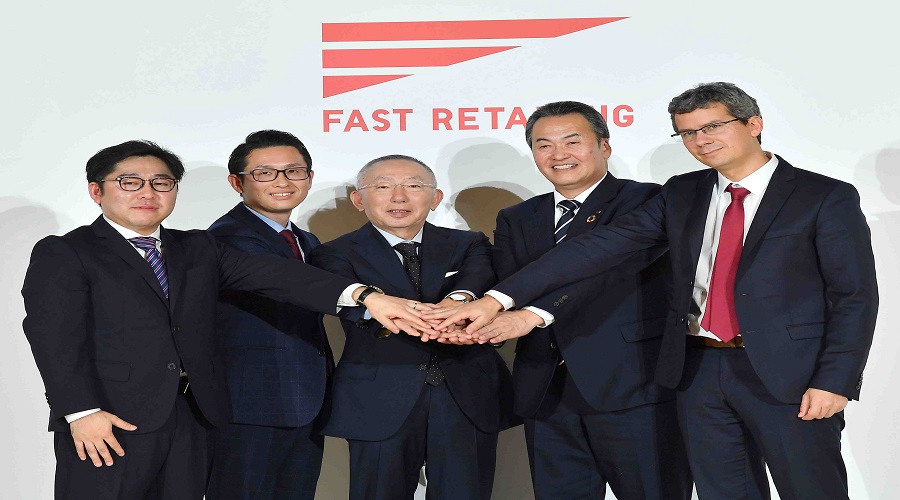 Mr. Tadashi Yanai, the mastermind behind the prominent clothing empire known as Fast Retailing, which is listed in Tokyo, is responsible for overseeing various well-known brands such as Theory, Helmut Lang, J Brand, and GU. However, it is Uniqlo, the flagship brand, which boasts a significant presence with over 2,400 stores in 25 countries, that has truly solidified Tadashi's ranking among the top 10 richest people in Asia. In light of this, Uniqlo has announced the appointment of Daisuke Tsukagoshi as the new chief operating officer to assist Tadashi Yanai with this flourishing endeavor.
Ma Huateng
Net worth: $33.8 billion
Source: internet media, self-made
Age: 51
Residence: Shenzhen, China
Citizenship: China
Pony Ma, also known as Ma Huateng, serves as the guiding force behind Tencent Holdings, a dominant player in the Chinese internet industry. Under his leadership, Tencent's messaging application, WeChat, has amassed an astonishing 1.3 billion users, elevating Ma to the status of one of Asia's wealthiest individuals. Additionally, Tencent commands a significant stake in the global gaming industry, counting Epic Games among its portfolio of investments, and is a prominent video game publisher. Through Tencent's investments, Ma's influence extends to companies such as Tesla and Spotify. Notably, Ma is spearheading efforts to develop cutting-edge artificial intelligence (AI) technologies for the betterment of humanity, a mission that is set to solidify Tencent's position as a major player in the tech industry.
Colin Zheng Huang
Net worth: $33.8 billion
Source: E-commerce
Age: 43
Residence: Shanghai, China
Citizenship: China
Mr. Colin Huang, who is the founder of the renowned Chinese e-commerce organization previously known as Pinduoduo but now rebranded as PDD Holdings in February 2023, still retains ownership of approximately 28% of the company shares despite having stepped down as chairman several years ago. Huang's entrepreneurial ventures also encompass the establishment of Xinyoudi, an online gaming company, and Ouku.com, another well-known e-commerce platform. Notably, Huang was ranked ninth on Forbes' 2022 list of the wealthiest individuals in China.
William Ding
Net worth: $32.3 billion
Source: Online games
Age: 51
Residence: Hangzhou, China
Citizenship: China
Mr. William Ding, the CEO of NetEase, one of the largest online gaming companies in the world, oversees a variety of gaming options offered by the organization, including Fantasy Westward, Eggy Party, and Justice Mobile – a battle game which leverages AI to develop engaging storylines. A billionaire and the wealthiest man in China's internet gaming industry, Ding was registered as such in 2003. Despite economic challenges in China 20 years later, Ding's net worth surged by an impressive $12.2 billion between October 2022 and July 2023. In addition to his gaming endeavors, Ding supports sustainable agriculture through NetEase's e-commerce division, Yanxuan, by selling pork derived from the company's own farms.
Shiv Nadar
Net worth: $29.8 billion
Source: Software services
Age: 78
Residence: New Delhi, India
Citizenship: India
Zeng Robin
Net worth: $29.0 billion
Source: Batteries
Age: 54
Residence: Hong Kong
Citizenship: Hong Kong
Mr. Robin Zeng, who is the driving force behind Contemporary Amperex Technology (CATL), a leading player in the electric vehicle battery supply industry, has taken over as the founder and chairman of the company. With a PhD from the Chinese Academy of Sciences' Institute of Physics, he has impressive achievements in both business and academics. On January 17, 2023, CATL signed a comprehensive strategic cooperation agreement with NIO, a Chinese-based automobile manufacturer, for a period of five years, thus expanding their partnership.