Michael Saylor, the CEO of MicroStrategy, had lost 6 billion USD in a single day through investments in technology companies. Despite this setback, he managed to turn MicroStrategy around from the brink of bankruptcy and transformed it into one of the most renowned names in the world of cryptocurrency. The question remains, how did Michael Saylor achieve this feat? It is commonly known in the investment world that money talks, and for several decades, the explosion of Bitcoin has helped early investors to jump on the bandwagon and become part of the new billionaire generation. Michael Saylor is one of these fortunate billionaires.
Who is Michael Saylor?
Michael J. Saylor, born on February 4th, 1965, is an American businessman and CEO, who co-founded and leads MicroStrategy, a company that provides business intelligence, mobile software, and cloud-based services. He is also the author of the 2012 book titled "The Mobile Wave: How Mobile Intelligence Will Change Everything". In addition, Saylor serves as the sole trustee of the Saylor Academy, an online learning platform. This information highlights Saylor's professional accomplishments and contributions to the business and education industries.
Michael Saylor is widely recognized as one of the biggest investors in Bitcoin within the field of cryptocurrency. MicroStrategy is one of the few large companies that has invested in digital currency, specifically Bitcoin. At present, MicroStrategy holds 130,000 BTC worth around $2.47 billion. In this article, we will delve into the background of Michael Saylor and his journey into the world of cryptocurrencies as a successful entrepreneur.
Biography of Michael Saylor
Michael Saylor was born in Lincoln, Nebraska in 1965 to a family with a military background. During his childhood, he lived in various United States Air Force bases around the world. As a young adult, his family settled in Wright-Patterson Air Force Base near Dayton, Ohio, which is renowned for being the birthplace of aviation and the hometown of the Wright Brothers. In high school, he excelled academically and was voted by his peers as the most likely to succeed.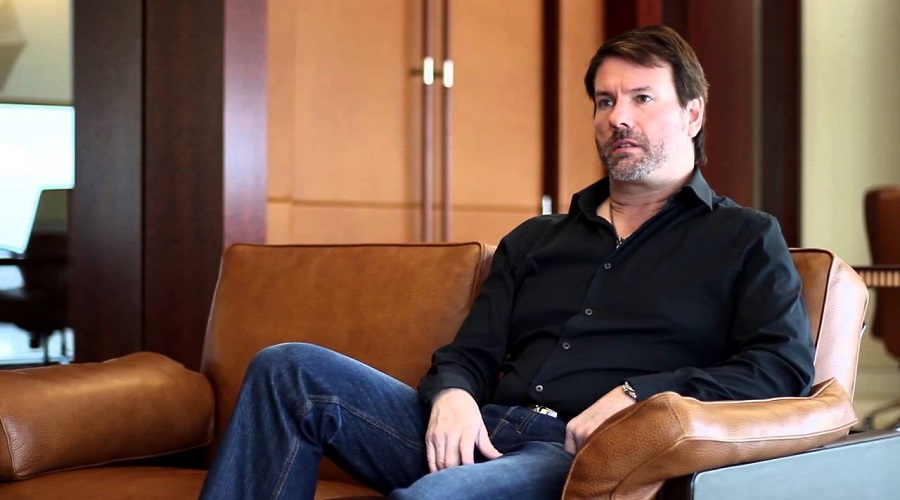 Career journey
Michael Saylor pursued his education at the Massachusetts Institute of Technology (MIT) with a full scholarship from the United States Air Force Reserve Officers' Training Corps program.
While studying at MIT, the individual was a member of Theta Delta Chi fraternity and held dual degrees in aerospace engineering and social science. Fascinated by the application of computer simulation technology in public policy and business strategy, the individual ultimately wrote a thesis titled "Mathematical Model of Renaissance Italy City-State" while researching dynamic systems at the MIT Sloan School of Management.
In the year 1987, Micheal Saylor graduated with honors from the Massachusetts Institute of Technology (MIT). After successfully completing the officer training program at the Lackland Air Force Base in San Antonio, Texas, he was commissioned as a Second Lieutenant in the United States Air Force. Following this, he joined the Air Force Reserve and embarked on a career in consulting, with a focus on developing computer simulations to support strategic decision-making at corporations such as DuPont, Dow and Exxon.
In 1989, at the age of 24, Saylor combined his passion for technology, business, and computer simulation to launch MicroStrategy. The company was founded on his vision of aiding businesses in delivering information worldwide. Leveraging the power of graphical operating systems and client-server computing and pioneering a new approach to business intelligence called relational online analytical processing (ROLAP), the company steadily grew and went public in 1998 (NASDAQ: MSTR). Under Saylor's leadership, MicroStrategy rose to become a top global company in business analytics and mobile software, serving thousands of organizations around the world.
Michael Saylor, a renowned inventor, has over 40 patents to his name. Apart from being credited for inventing Relationship Analysis, he has also led MicroStrategy's participation in the fields of web analytics, distributed analytics, mobile analytics, cloud computing, mobile identity, and IoT. He is also the founder of Alarm.com (NASDAQ: ALRM), one of the first home security and automation companies, and Angel.com, one of the earliest cloud-based interactive voice response service providers.
In 2012, Perseus Books published "The Mobile Wave: How Mobile Intelligence Will Change Everything," a book authored by Saylor. The book provides predictions on how mobile, cloud, and social networks will impact the global economy and politics, while also highlighting the rise of international technology leaders such as Apple, Amazon, Facebook, and Google. According to the book, these leaders will disrupt the current state in various industrial and political fields. As a result, the book earned a spot on both The New York Times and The Wall Street Journal's bestseller lists.
In 1999, Michael Saylor founded the Saylor Foundation, an organization that has donated millions of dollars to charity, including initiatives focused on children's health, refugee relief, education, environmental conservation, and arts support. The foundation operates the Saylor Academy (Saylor.org), which offers free university-level education programs and continuous professional development courses to students worldwide. To date, it has provided free educational services to over one million students. In both 2015 and 2016, Saylor participated in the Forbes 400 Philanthropy Summit.
Furthermore, Michael Saylor has traveled to over 60 cities and 25 countries to share his perspectives on enterprise analytics and mobility with technology and business stakeholders. During his journey, he has engaged companies, organizations, and governments in discussions on how MicroStrategy can assist them in realizing their intelligent vision everywhere.
The intriguing aspects pertaining to Michael Saylor
Dream of becoming a pilot
Based on Saylor's area of expertise, it can be inferred that he may not always have an inclination towards business. According to Michael Saylor's own account, he had aspirations to become a pilot or an astronaut. Unfortunately, Saylor's plans were derailed by factors beyond his control. Saylor suffered a setback in terms of physical health as he was diagnosed with benign heart disease.
The road to success is not smooth
Saylor struggled to chart a new path for his career and initially contemplated completing a doctoral program. However, due to his inability to secure the necessary research funding, he opted to work first and eventually landed a job at a consulting firm that declared bankruptcy after only six months. Ultimately, Saylor found employment at DuPont, where he focused on computer science and developed computer models that aided the company in predicting global market changes.
Loss of 6 billion US dollars
The CEO of MicroStrategy, famously known for losing 6 billion US dollars in a single day during the peak of the dot-com bubble, is a well-known figure in the business world. At the young age of 24, he founded the software company, which nearly collapsed during that period.
In March 2020, the Securities and Exchange Commission (SEC) of the United States accused Saylor, along with two other executives of MicroStrategy, of reporting inaccurate financial results for the preceding two years. Saylor and the two executives did not admit any wrongdoing, but they settled the matter by paying a fine of $350,000 each. It is not surprising that when MicroStrategy restated its financial results for that period, its stock price suffered a significant dip, which had predictable consequences for the net asset value of Saylor.
Strong belief in Bitcoin
During the summer of 2019, Michael Saylor was unknown to the cryptocurrency industry. However, within just one year, his words gained significant weight, to the point where they could impact the price of Bitcoin.
On August 11, 2020, MicroStrategy's CEO announced that the company had undertaken a long-term investment of 250 million US dollars in Bitcoin, marking the beginning of the company's foray into the cryptocurrency market.
The gentleman described Bitcoin as a reliable store of value and an attractive investment asset with long-term potential for appreciation compared to holding cash.
The phrase "reliable value storage vault" is a miraculous term on Wall Street, particularly when it comes to asset value preservation. Such a storage facility is an asset that retains or increases in value over time, as opposed to depreciating – gold being the oldest and most reliable of its kind. With the US Treasury printing trillions of dollars to cover COVID-related stimulus spending, the dollar appears to be experiencing significant inflation.
Saylor's actions represent the initial step in acknowledging the long-term and high-value investment potential of Satoshi Nakamoto's digital currency amongst publicly traded companies. As the CEO of one of these companies, Saylor's recognition of this opportunity is significant in the establishment of this emerging asset class.
At present, the company is in possession of a considerable amount of Bitcoin, specifically 130,000 units, which is indicative of a significant holding.
It can be stated that Michael Saylor exhibits a strong belief in the value of Bitcoin. This conviction is evidenced by his recent investment strategy announcement for MicroStrategy, which involves purchasing and holding an increased amount of Bitcoin in the future. Saylor has previously declared that his company has never sold any Bitcoin, and will continue to have a long-term trust in this cryptocurrency. Presented below are some notable quotations from Michael Saylor regarding Bitcoin.
"Bitcoin is oxygen."
"Buy Bitcoin when you can, not when you need it."
"Bitcoin is the price to pay for freedom."
"Bitcoin is the technology that everyone needs and that no one can stop."
"Don't wait until you lose 93% of your assets to buy Bitcoin."
"Inflation is the problem. Bitcoin is the solution."
Conclude
Michael Saylor can be regarded as a prominent investor in the cryptocurrency market with an unwavering belief in Bitcoin. His successful predictions in the past validate his expertise in the field. It remains to be seen whether his current conviction in the digital currency market will yield similar results. The answer to this question will reveal itself in due course.
The above information was researched by the team at 247btc.net. We hope that this information will be helpful to our readers. However, please note that this is not investment advice, but rather an informational channel. Therefore, investment decisions should be carefully considered.