Harmony is a highly anticipated name in the upcoming Binance Launchpad-supported IEO project. Let us familiarize ourselves with Harmony crypto and ONE coin to gain insights into why Binance is placing emphasis on the ONE token.
What is Harmony Crypto ?
Harmony is a Blockchain Platform that aims to create a revolutionary Blockchain infrastructure with lightning-fast transaction speeds of up to 10 million transactions per second and a latency of only 100 milliseconds. With the ambition of unveiling the unparalleled advancements in its technology, Harmony strives to develop a next-generation Blockchain solution that is thousands of times faster than current Blockchains to cater to a potential market size of 10 billion people with 100 billion devices in the future.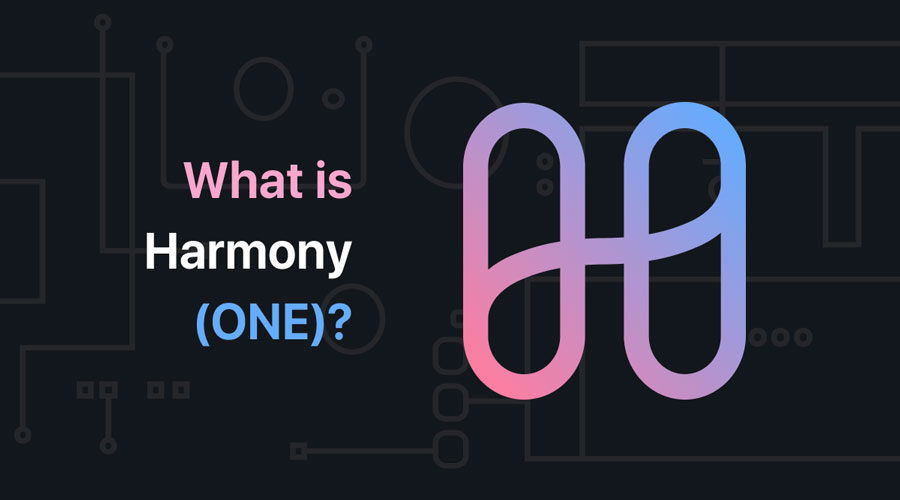 What is Harmony (ONE)?
Harmony (ONE) represents a token within the Harmony blockchain network. On May 16th, 2019, Binance and Harmony jointly released an official statement on the ONE Token, which is set to be built on the BEP standard on the Binance Chain.
It is anticipated that Harmony will execute the Mainnet launch in June of 2019. At that time, the Harmony Token will begin official operation on its native platform and will be established as a legitimate coin.
Basic information about Harmony coin (ONE)
Ticker: ONE.
Blockchain: Binance Chain (will then swap to Harmony Blockchain).
Token Standard: BEP2.
Token type: Utility Token.
Total Supply: 12,600,000,000 ONE.
Circulating Supply: 0 ONE Token (the token has not been officially sold, so there is no circulation).
Token Allocation (ONE)
Seed Sale: 22.4%
Launchpad: 12,5%
Team: 16,9%
Protocol development: 26%
Ecosystem development: 21,8%
Token Sale (ONE)
Token Release Schedule (ONE)
ONE Coin Use Case
Harmony Token serves as a means of staking and qualifying as a Validator within the Blockchain network.
These verification programs will receive a reward in the form of the Harmony Token for their contributions.
The Harmony Token serves as a means of settling the network usage fees, which includes transaction fees, gas fees, and storage fees.
The utilization of Harmony Token lies in voting for Governance. It is imperative to note that without Harmony Token (ONE), the protocol will not be operational.
Roadmap – Development roadmap of the Harmony project
1st quarter of 2021
Protocol layer 2- terminal: Web3.js, Metamask, Wallet. Bridge
2nd quarter of 2021
Decentralized Voting, Bridge to Binance Smart Chain, Domain Name
SushiSwap runs on Harmony
Marketplace for NFT
10 million USD bounty program and 10 DAOs
Quarter 1 to Quarter 4 of 2021
Funding 300 million USD & DAO, Marketplace for cross-chain
Bitcoin/Polkadot Bridge, 1-Second Finality, Fixed-income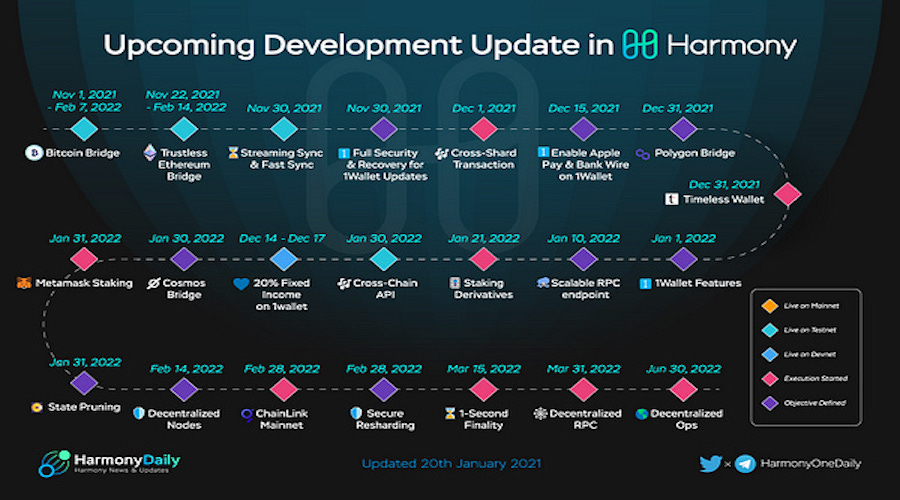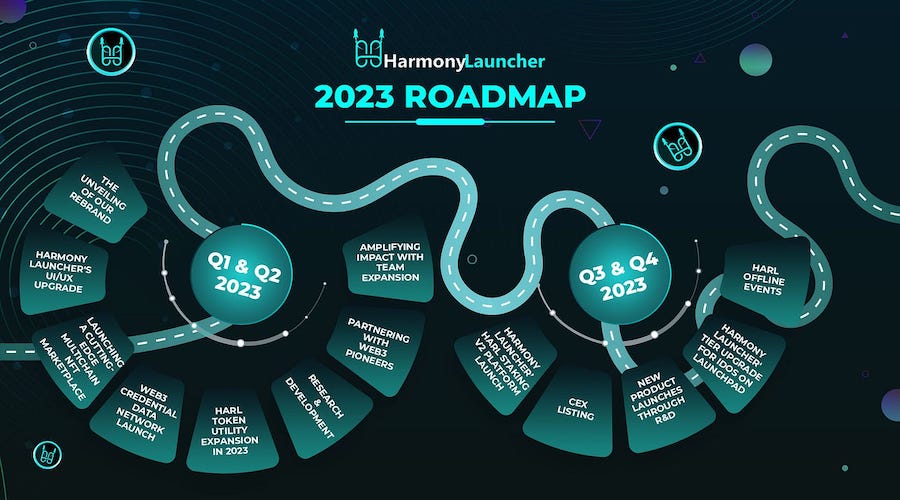 What are the distinguishing features of Harmony (ONE)?
The subsequent enumeration highlights prominent features of Harmony's Blockchain that warrant attention
Harmony employs a consensus algorithm called Proof of Stake (PoS) based on the Sharding Protocol on the layer Protocol, which enables the network to increase the number of nodes. According to the Harmony development team, each sharding consists of hundreds of nodes and adopts the Byzantine Fault Tolerance (BFT) algorithm to achieve consensus within a few seconds.
On the Network layer, Harmony employs the QUIC protocol to facilitate faster transmission of information.
During the initial phase, the development team is currently prioritizing the creation of Harmony – a blockchain platform that supports both fungible tokens such as energy credits and security offerings, as well as non-fungible tokens like collectible cards in games and real estate assets.
What is the purpose of utilizing Harmony (ONE)?
As previously mentioned, as of the writing of this article (12/05/2019), Harmony has not released an official whitepaper for the project. Currently, only a technical paper has been provided, therefore information regarding the project's token remains limited. Our team at 247btc will promptly update this information upon the release of an official announcement.
The subsequent enumerations are the designated applications of the Harmony Token
The utilization of ONE Token involves staking to become a validator within the blockchain network.
Validators will be rewarded with ONE Tokens for their contributions.
The ONE Token serves as a means of payment within the network, covering transaction fees, gas fees, and storage fees.
The ONE Token is utilized in the voting process for governance matters. Not possessing ONE Token would render the protocol inoperable.
The development team for the Harmony project
The core team at Harmony comprises exceptionally talented individuals, with a total of 12 members. Among them are 7 engineers who have previously worked for tech giants such as Google, Apple, and Amazon, as well as 2 PhDs from Silicon Valley. Theo 247btc has made note of the team's impressive credentials in their development efforts.

Stephen Tse is the Founder of the project. He brings a wealth of industry experience from his research at Microsoft, his role as a senior infrastructure engineer at Google, and his position as the principal search ranking engineer at Apple. With this expertise, he founded the mobile search company, Spotsetter, through investment from various organizations. Ultimately, Apple acquired the startup.
Rongjian Lan is an infrastructure engineer for Play Store at Google with a distinguished publication record of over ten research documents on spatio-temporal querying and map-based visualization. Additionally, he serves as co-chair of the ABC Blockchain Foundation, which comprises over 100 engineers from prestigious companies such as Google, Facebook, and LinkedIn.
Sahil Dewan: After graduating from Harvard Business School, Sahil Dewan assumed the position of Chairman of the Blockchain and Cryptocurrency Club. He subsequently founded a high-tech startup company and was elected as the National President of AIESEC India, a leading youth leadership organization with a presence in over 125 countries.
Nick White, who is currently part of an external group, holds a bachelor's and master's degrees in Electrical Engineering from Stanford University. As a postgraduate teaching assistant at Stanford, he conducts research in artificial intelligence and mathematical applications alongside Professor Bernard Widrow.

Alok Kothari có kinh nghiệm trong các mô hình deep learning về sự hiểu biết ngôn ngữ tự nhiên tại Apple Siri. Tài liệu nghiên cứu của ông đã giành được giải thưởng bộ dữ liệu tốt nhất tại ICWSM 2013.

Hakwan Lau is an accomplished expert in Neuroscience and Machine Learning. He currently serves as an Associate Professor at Columbia University and has published over 90 scholarly articles in renowned scientific journals.
Trausti Kristjansson, who has previously participated in research with Microsoft, IBM, and Google, has established start-ups and led top-notch Ph.D. engineers in their respective fields as a Technical Director.
Bruce Huang has served as a top engineer at Microsoft for seven years and held executive positions at both Alibaba Cloud and Credit Ease.
Nicolas Burtey In 2012, Nicolas Burtey founded a startup focused on virtual reality video with a team of 40 individuals. With a raised funding of $10 million, the startup named "Orah" has met the demands of thousands of professional content creators across 70 countries. This was achieved through the sale of software based on graphical processing units and 360-degree cameras.
Harmony's Ecosystem
Harmony places emphasis on developing a robust ecosystem strategy, which entails forging partnerships that stimulate the adoption of protocols.
Notable key partners include:
Animoca Brands (global game developer of Garfield, Doraemon and Astro Boy). Harmony is working with Animoca to build digital in-game coins and collectibles that are compatible with the ERC-721 standard token.
CoinXP: decentralized exchange.
Contentos: MAU 60m communication application ecosystem.
GSVlabs: innovation hub for startups.
hBits: a platform that specializes in tokenizing real estate and creating opportunities for investors to profit from commercial real estate investments.
Hyperion: decentralized mapping platform.
NoIZ: Blockchain advertising distribution platform that pays users.
Nomica: a regulatory platform to facilitate the issuance, governance, and settlement of tokenized securities.
Picolo: decentralized database.
Qokka: predictive analytics and market sentiment tool. Harmony is collaborating with Qokka on blockchain data analytics.
Quanta: decentralized exchange.
Rymedi: a company that tracks patient health via Blockchain.
Timeless: a calendar application that connects users with services in the same ecosystem.
Binance and Binance Launchpad.