Ethereum has long been renowned as an irreplaceable network platform for dApps. However, the Crypto community has recently been abuzz with the name Polkadot – a network platform deemed as a rival to Ethereum in the expansion of the DeFi ecosystem. So what makes the Polkadot platform special, and what noteworthy characteristics does the DOT token possess? Let us delve into this article to discover all about Polkadot (DOT).
What is Polkadot crypto?
Polkadot crypto constitutes a Blockchain platform that is capable of multichain, non-homogeneous, and highly scalable technology. Through Polkadot's connectivity, distinct Blockchains can interoperate to share data and form a decentralized network.
The objective of Polkadot is to establish a "Decentralized Web – Mạng phi tập trung" wherein we, the users, can have control over our identities and data, and not be subject to the authority of any third party such as corporations or governments.
Who is currently responsible for the development of Polkadot?
Fundamentally, Polkadot is an open-source project that allows anyone to freely contribute to the platform's development. Apart from the open-source community, Polkadot is supported by the Web3 Foundation – which is one of the leading organizations in the Crypto space. The Web3 Foundation contributes both financially and technologically to Polkadot's growth.
Furthermore, the Web3 Foundation is collaborating with various investment groups focused on the development of additional implementations on the platform, such as:
Core-Polkadot: Collator Nodes, Validator Nodes, Relay Chain.
Ecosystem: Block Explorers, Node Explorers, Wallets.
What does Polkadot Crypto do ?
Blockchain's problem
Just like the Cosmos Network, Polkadot concentrates on addressing two primary Blockchain concerns, including network interaction capability, network scalability and adoption. To be specific, Polkadot aims to promote cross-chain communication and integration, facilitating the creation of custom-made Blockchain networks that can operate seamlessly on Polkadot's multichain ecosystem. Additionally, the platform provides a robust set of tools and functionalities to ensure a high level of scalability and performance, making it ideal for large-scale Blockchain applications. The platform's adoption strategy involves building an inclusive and collaborative community of Blockchain developers and users, promoting the creation of innovative solutions and applications that can drive the growth of the platform and the broader Blockchain ecosystem.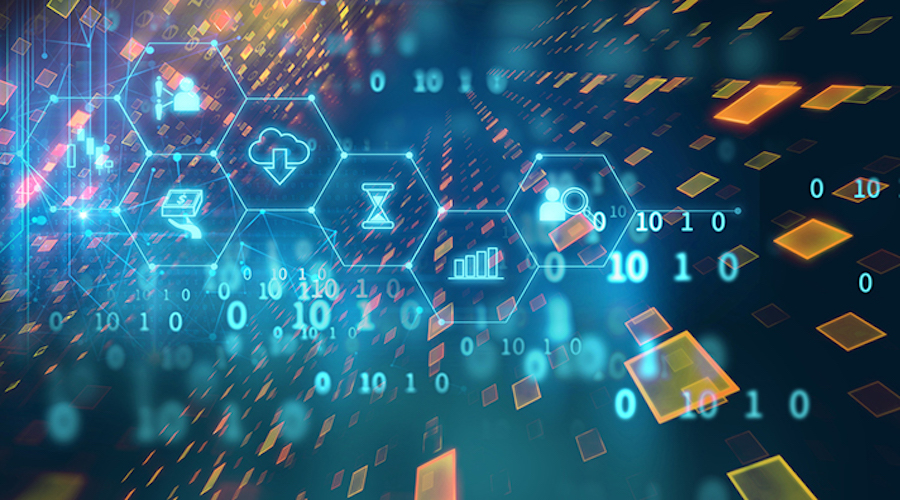 Limited scalability:
For instance, Bitcoin and Ethereum are two leading single blockchains. However, the average transaction speed on the network only reaches two digits, whereas VISA's number reaches 24,000 to 40,000. Is it feasible for the majority of users to switch from VISA to Bitcoin or Ethereum's blockchain?
Adoption:
The majority of users still find Blockchain to be a relatively new technology. To increase its accessibility and utility, there is a need for simplifying it, allowing people to use it as commonly as they use the Internet and integrating it into their daily work and lives.
Low interoperability:
For example, if A owes B 1 Bitcoin but only has ETH, and B wants A to pay the debt with Bitcoin, A must transfer ETH to a trading platform, sell it for Bitcoin, and then transfer the Bitcoin back to B. In reality, this process may be simpler, but it remains complex and costly in terms of both time and money.
Polkadot's solution
Polkadot's concept integrates a Relay Chain as the Mainchain, Layer 2 expansion solution through Para Chains, and Bridges Chains that function as connectors to other Blockchains. Of note:
Relaychain: The role of the Central Chain in Polkadot is to connect and validate Parachains. Specifically, Validators stake DOT on the Relaychain to ensure the security and management of the network, which includes transactions. It is important to note that transaction fees on the Relay Chain are expected to be higher than those on a Parachain.
Parachain: Parachain is a network expansion solution offered by Polkadot, which need not necessarily be a Blockchain; it can also be a Dapp (decentralized application) or a Data Structure, as long as it serves as evidence authenticated by the assigned Validators for the Para Chain. Most of the computations conducted on the entire Polkadot network would take place on the Parachain.
Parathread:Similar to Parachain, this technology operates on a pay-per-use model, resulting in cost savings for blockchains that do not require continuous network connectivity.
Bridges Chain: It is conceivable that it functions as a connecting bridge between the Polkadot Network and other blockchains, facilitating the exchange of interactions among different networks.
The distinguishing features of Polkadot Crypto
Components of the Polkadot network
Polkadot's network consists of 4 main components:
Validators:Producing Relay Chain blocks, responsible for validating and adding new blocks to the Relay Chain.
Collators: It is necessary to monitor the transactions occurring on the Parachain and submit evidence to Validators to maintain network security.
Nominators: The process of Validators nomination is similar to entrusting shares to other Validators. When these Validators receive rewards for their verification and creation of new blocks, a portion of the rewards is shared with the Nominator. This mechanism is analogous to Delegate and DPoS.
Fisherman: One can act as a Fisherman by monitoring the network and reporting malicious behavior to Validators. Collators, as well as any full node parachain, can also carry out this role.
Here are some highlights of Polkadot:
On-chain governance system
​This is basically the same way Tezos is doing, which is Voting to vote on proposals to update the new Protocol.
Nominated Proof-of-Stake (NPoS) mechanism
The NPoS mechanism bears resemblance to DPoS, as it involves locking one's DOT, delegating shareholder authority to a Validator for block confirmation and addition, and ultimately splitting block reward amongst contributors.
A fundamental difference in this scenario is that Validators are randomly chosen from individuals who meet the criteria, and this selection process will occur several times throughout the day.
Parachain Design​
The design of a Parachain does not necessarily require it to be a Blockchain. Its fundamental requirement is that it must provide evidence that can be verified by the Validators assigned to it. All Parachains are connected to Relaychain through a shared proof of stake mechanism on the Relaychain. Therefore, the more Parachains that exist, the more secure and safe the network becomes.
The interactions on Parachains are processed concurrently, enabling transactions to be spread across various Parachains, thereby enabling the Polkadot Network to handle a greater number of transactions simultaneously.
Substrate
Substrate can be understood quite simply as a comprehensive framework that facilitates the development of Blockchain with greater ease.
Substrate is not an integral component of Polkadot, however, projects developed on Substrate can naturally operate on Polkadot. It is feasible for individuals to utilize Substrate to construct new Blockchains at present without the necessity of awaiting the Polkadot Launch Mainnet.
It is advisable that projects utilize Substrate as a foundation for their development, although they may not necessarily run on Polkadot. However, if a project claims to operate on Polkadot without any connection to Substrate, it is considered fraudulent.
Detailed information about DOT coin
Key Metrics DOT coin
Token Name: Polkadot
Ticker: DOT.
Blockchain: Polkadot.
Token Standard: Updating…
Contract: Updating…
Token Type: Utility, Governance.
Total Supply: 1,095,100,722 DOT
Circulating Supply: 1,014,151,589 DOT.
DOT Allocation
Polkadot Auction: 50%.
Web3 Foundation: 30%.
Further Pre-Launch Distributions: 20%.
What is

polkadot crypto

 used for
Administration:The decision-making power within the network will be determined by the proportion of tokens held by each user, reflecting their stake in the system.
Staking:Staking DOT in designated pools provides users with the opportunity to regularly receive interest returns.
Bonding:DOT is used to connect parachains.
Fee:

When the parachains need to communicate and transmit data with each other, the system will levy charges in the form of DOT
How to buy

polkadot crypto
Currently users can buy DOT on traditional or decentralized exchanges. List of specific listing pairs:
Binance: DOT/ USDT, DOT/BTC, DOT/BUSD, DOT/EUR, DOT/BIDR, DOT/BKRW, DOT/BNB.
Huobi Global: DOT/USDT, DOT/BTC, DOT/HUSD.
Kucoin: DOT/USDT, DOT/BTC,
PancakeSwap: DOT/WBNB.
Notable projects are building on the ecosystem of Polkadot crypto
Polkastarter: The DEX platform is gaining significant attention due to its ability to support capital mobilization activities, evident in the number of IDOs it has garnered interest from.
PolkaOracle: The utilization of the Oracle protocol facilitates the integration of data from real-world sources with blockchain technology..
Bifrost: This platform facilitates the creation of blockchain by programmers in a simplified manner.
Moonbeam: The smart contract platform facilitates development teams to access Polkadot by offering common Ethereum tools such as Solidity, Remix and ERC wallets.
Project team, investors, partners
Project team
CEO – Dr. Gavin Wood: Gavin, the co-founder and former Chief Technical Officer of Ethereum blockchain network, is also the co-founder of Parity Technology. He is credited with laying the foundation for the blockchain industry and contributing to the development of Solidity language. Furthermore, Gavin also serves as the chairman of the Web3 Foundation investment fund.
Robert Habermeier: The co-founder of Polkadot is a member of the Thiel Fellowship, the investment fund established by Silicon Valley tycoon Peter Thiel, who played a pivotal role in the launch of the social networking giant Facebook.
Peter Czaban: Currently, Peter holds the position of Chief Technology Officer at the Web3 Foundation. He obtained his master's degree in computer science from the prestigious University of Oxford, where his focus area was primarily on Machine Learning.
Investors and Partners
The investment in Polkadot has been made by the Web3 Foundation, an organization established and operated by Polkadot's CEO, Gavin Wood. Widely recognized in the blockchain industry, the Web3 Foundation acts as a support and development hub for blockchain technology. In many ways, the Web3 Foundation can be viewed as a counterpart to the Ethereum Foundation that existed prior to the explosion of ICOs in 2014.
Furthermore, it is notable that Binance has announced a $10 million investment for projects involving the Polkadot platform. Additionally, Binance recently contributed funding to MathWallet, a leading player on the DOT system. Lastly, the most noteworthy development is Binance's decision to replace the ETH/BUSD trading pair on its homepage with the DOT/BUSD trading pair.
Roadmaps & Updates
July 2020: Successful Mainnet Deployment.
December 2020: Deployment of testnet of Parachain Rococo V2
In the near future, the team has not specified a specific time, but notable activities will include:
Implement PoA (Proof-of-Authority) mechanism
Implement NPoS (Nominated Proof-of-Stake)
Support for transferring funds and Polkadot balance
Implement the full functionality of Relay Chain
is 

polkadot crypto

a good investment?
Upon initial investigation of Polkadot's technology, it appears to be a highly promising project with a unique approach. Their branding and marketing strategy are also quite refined. Additionally, Polkadot has garnered strong support from reputable entities within the industry. Furthermore, the team behind Polkadot exhibits impressive talent and extensive experience.
However, it is challenging to predict whether Polkadot's value will skyrocket since the current cryptocurrency market is heavily influenced by Bitcoin. Moreover, the practical applications of blockchain technology in everyday life are still vague and undefined.
The development roadmap of DOT has not yet specified a particular timeline, which leaves open the possibility that the technology's progression may experience delays similar to Ethereum 2.0. Consequently, it is important for investors to carefully evaluate both the risks and opportunities associated with this investment.
Summary
In summary, we have just discussed the main aspects of the trending project that involves Dot token – Polkadot, aiming to provide our audience with a better understanding of both Polkadot and DOT. We hope that the information shared here can assist you in making informed investment decisions in the upcoming period.