Binance is a cryptocurrency exchange founded in 2019 and is considered one of the world's largest and most popular crypto exchanges. Binance offers an extensive range of trading pairs and supports numerous cryptocurrencies, including Bitcoin, Ethereum, Litecoin, and more. Additionally, the platform has a comprehensive suite of trading tools and features, such as a mobile app, margin trading, and a cryptocurrency lending program. Besides its trading platform, Binance provides many blockchain-based services, such as a cryptocurrency wallet, mining pool, and decentralized exchange.
What Is Binance?
Binance is one of the world's leading cryptocurrency exchanges, providing access to various digital assets traded worldwide. Offering both spot trading and derivatives, Binance's mobile app is an essential tool for managing traders' portfolios. The app provides an intuitive and secure platform for users to buy, sell, and store cryptocurrencies. It offers a secure, user-friendly interface with advanced charting, order management, and portfolio tracking features.
The Binance app also provides access to features such as margin trading, staking, futures and options, and more. Users can access a range of tools to analyze and monitor their positions and the market in general. With the app, traders can also take advantage of Binance's deep liquidity, competitive fees, and fast order execution. In addition, users can access real-time market data, news and updates, and 24/7 live customer service.
Overall, the Binance app is an essential tool for managing cryptocurrency portfolios. Its secure and user-friendly interface, advanced features, and competitive fees provide a holistic trading experience for users of all levels.?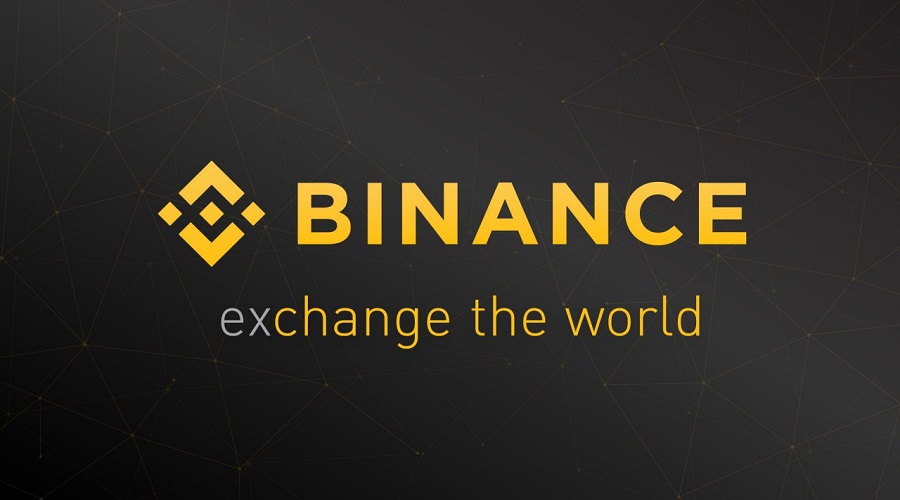 Binance allows trades, deposits and withdrawals in over 350 types of crypto
Bitcoin Cash (BCH)
Binance Coin (BNB)
Binance USD (BUSD)
Tether (USDT)
Litecoin (LTC)
Ethereum (ETH)
At Binance, you can enjoy low transaction fees!
Binance is renowned for having some of the lowest fees in the crypto exchange market, making it a popular choice among traders. This article provides an overview of the fees that may be incurred.
Purchase Fees
Purchasing cryptocurrencies with a debit or credit card comes with fees up to 3.75%, making other payment methods a more economical option. Wire transfers are not universally available but do not incur transaction fees. If your area supports wire transfers, they can be utilized to avoid card fees.
Deposit Fees
No fees are incurred when depositing crypto assets on Binance with Bitcoin (BTC), tether (USDT), and Ethereum (ETH). It is necessary to first exchange fiat currency for cryptocurrency, then complete the deposit.
Trading Fees
The fee charged by Binance is 0.10% for regular trading and 0.50% for Instant Buy/Sell. The fee amount varies depending on the size of the transaction, with larger transactions incurring higher fees. Keeping some Binance Coin in your account at all times can reduce your trading fees, giving you a 25% discount on all trading fees.
Maybe you are interested: What is Binance Smart Chain? Explore all you need to know about Binance Smart Chain
Withdrawal Fees
It is recommended to consult the Binance.US website for the most updated fee information for each cryptocurrency before withdrawal, as fees may vary depending on the cryptocurrency and market conditions. Comparing withdrawal rates can help reduce overall fees; for example, some cryptocurrencies may incur higher fees than others, so switching to a different coin may reduce the fee. Before initiating a withdrawal, investigate the rates associated with the planned asset; if the fee is high, consider exchanging it for Bitcoin, Ethereum, or an alternate cryptocurrency with lower fees. Taking the time to compare withdrawal rates can make a notable difference in the final fee sum.
Maker or Taker
If you look at Binance's fee schedule, you'll see that different fees are applied depending on whether a trade is classified as a "maker" or a "taker" trade. A maker trade is an order partially or fully placed on the order book, such as a limit order placed via the trading screen. These orders add liquidity to the market, hence the name "maker." On the other hand, Taker trades are orders filled immediately without being placed on the order book, regardless of whether the order is partially or fully filled. These trades remove liquidity from the market.
Maybe you are interested: What is BEP2, BEP8 and BEP20? Is it possible to use the same wallet for all three networks?
A comparison of Binance fees to those of other exchanges
Comparing fees between crypto exchanges can be difficult due to varying fee structures and types of coins available. Still, it is beneficial to become familiar with the individual features of each. This overview of fees at several leading exchanges, including Binance, will help you in this process.
EXCHANGE

FEE DETAILS

Binance.US

– 0.10% trading fee




– 0.50% Instant Buy/Sell fee




– 25% discount if using Binance coin

Bittrex

– 0.00%-0.35% maker/taker fees

Coinbase

– Trading fee between 0.5% and 0.60%




– 1% flat fee on all crypto transactions




– 2% fee for credit transaction

CEX.IO

– 0%-0.25% maker/taker fees




– Deposit/withdrawal fees up to 3%